MPN set to close in 2020
We are sad to tell all of you poker enthusiasts that Microgaming Poker Network, MPN, will be shut down. Microgaming will no longer be investing in its poker network MPN next year. With this, a 16-year long poker experience is coming to an end. MPN's online poker and live poker tournaments will unfortunately probably no longer exist when the network will be closed. Microgaming has announced that everything will happen in 2020 but has not set a date yet. At least not by the time this article is written. It will still be possible to play poker just as usual on the network until it will be closed. The MPN Poker Tour Malta and an event after will take part as planned.
The poker boom began in the early 2000s, but over the years the player numbers have decreased. Today, poker is more centralized to just a few operators. We have therefore seen many closures of poker networks over the years. Many companies have instead strengthen their portfolio of slots and live casino games. But thankfully, some game operators still believe in poker and develop their own software.
Why the decision was made to close MPN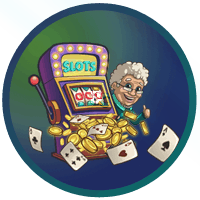 According to a press release from Microgaming, the decision follows an internal review of the supplier's product portfolio and strategy. John Coleman, CEO of Microgaming, says:
"The network model no longer fits with our strategic vision for poker, and this is the right time to announce the closure as we focus on redistributing key resources and personnel across the business. While the network will be closing, this is not the end for poker at Microgaming, which is driven to create the most enjoyable entertainment experiences, leading the way with world-class gaming content. Ultimately, this move will help the business to achieve that vision as we follow a new strategic direction for the vertical, details of which will be revealed in due course.
On MPN's blog, you can read that industry experts, independent consultants, and colleagues where consulted. The review concluded that for Microgaming poker to be as successful as possible, the software supplier has to adopt a very different strategy. If you have money in your MPN poker account, you can continue playing as usual until the network closes.
Other networks and live casino
Some other gaming companies have developed their own poker software. And we hope this will continue. Or that MPN comes up with a new, even better software, that gaming operators will apply. Of course, we want poker to always be successful!
We can recommend you to try other options as well. For example, at Mr Green you can play video poker. For example, Jacks or Better is a very popular game that reminds you of Five Card Draw. The house edge is pretty low as well, around 0,5%, especially if you use a strategy when you are playing. You can also play Live Casino Hold'em and Ultimate Texas Hold'em at Mr Green, where you play poker against a dealer. If you like live casinos you should check out Mr Green's LIVE Casino bonus where you can enjoy:
100% matched bonus up to £100 to play in the LIVE Casino.
Or you can choose a casino bonus, 100% up to £100 and 200 Bonus Spins, or a sportsbook bonus, where an £10 Acca Free Bet is waiting for you.