About us
Well, hello there and welcome to BestCasino! We're so happy that you've found us and we hope that you will enjoy the ride from now on. The team working at BestCasino is experienced and dedicated, and we're always on the punters' side. Our goal with BestCasino is to provide you with all the information you want and need, related to online gambling and internet-based casinos in the UK. (
Read more
Read less
)
It's a huge market with hundreds and hundreds of online casinos. We know, it's not easy to choose one. And then, how do you know it's a trustworthy brand? No worries, we've got you covered. All the UK casinos you see represented here are tested by us and we look at all the small details as well as the bigger picture before we rate them. All the content on our website is free for you to read.
Meet the BestCasino family
Now that you've come this far, it's time for you to meet the family. Right now the BestCasino family exists of Casino Granny, Spin Daddy, and Slots Mum. They are here to make you feel welcome every time you drop by and they also want you to feel safe while playing casino games online. Each of them has their own strengths, weaknesses, favourite games and knowledge about online casinos overall. Below we are offering a meet and greet with all of them. We hope that you will find one family member that you can call your own. At least when you're about to go play at UK casinos.
Marge "Casino Granny" Foster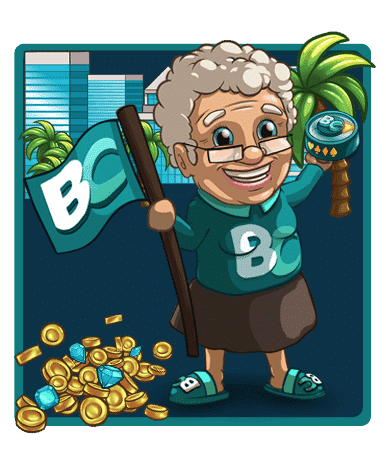 First out is our oldie but goldie, Casino Granny. Actually, her real name is Marge Foster but she does prefer to be called Casino Granny. At least in this context. We all call her by her nickname here at BestCasino. She is always giving away good tips and tricks when it comes to casino gambling online. If you ever have something that you're wondering about, Casino Granny is your go-to person.
Casino Granny has a number of strengths. Not only is she one of the most experienced punters you've seen but she's also done it all. Well, almost. Since there's constantly a stream of new slots and trends among online casinos she's always eager to try the latest. One thing is certain. If you need to know anything about online casinos, bonuses, games or whatever comes to mind when you're thinking about gambling, don't hesitate to reach out to the one and only Casino Granny.
Oh, and one more thing. Ever thinking about the best snacks or drinks while hitting the tables or spinning the reels? Casino Granny's got your back. Milk and cookies it is!
Casino Granny likes:
Grabbing the third cup of coffee for the day every Friday, hitting her favourite online casino.
Playing for pennies, especially old school slots and fairytale based games such as Twin Spin, Dead or Alive, Red Riding Hood, Fruit Shop, Flowers and Jack and the Beanstalk.
To stop playing when she's ahead or when she's lost her budget for the week.
Napping between her gambling sessions to make sure she's clear-headed and well-rested.
Always trying to learn more about the latest trends among casino games and UK casinos.
Casino bonuses and free spins connected to fair terms and conditions.
Casino Granny dislikes:
Shady and fraudulent online casinos that don't look out for their punters like they should.
Not having a snack that goes with either coffee or milk while gambling.
Not keeping track of time while playing her best games in order to stay within her limits.
Unfair casino bonuses, free spins, and promotions with too tough terms and conditions.
Drinking and gambling since it's not a good mix and you tend to be a reckless player.
When she forgets where she took off her comfy slippers while playing.
Jim "Spin Daddy" Foster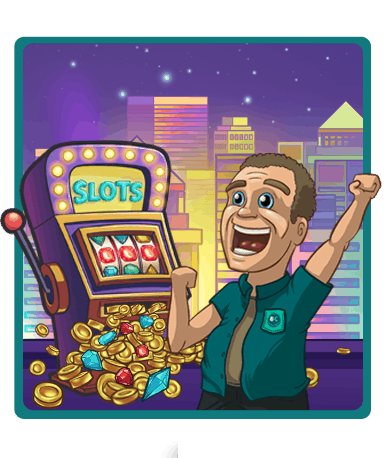 Ey daddy-o! Next up is BestCasino's very own father figure, also known as Jim Foster. Here he goes by his alias Spin Daddy though. Whenever you meet with Spin Daddy you can be sure that he has a smile upon his face. As you might understand, Jim is the son of Marge Foster. Spin Daddy is a very emotional man and an impulsive player, and he is well aware of it. That's why he is so keen on setting suitable limits to his gambling. So that he will be certain that he stays within the limits he set and don't end up playing longer or spend more money than he decided from the beginning.
Even though Spin Daddy is emotional and impulsive he knows about it and uses it as his strengths when it comes to online gambling. When he feels the urge to play for a little while, he does. However, he only plays a maximum of one hour at a time and always has a budget for his sessions. This helps him to stop in time and when he's on a lucky streak he often goes home with most of his winnings and/or minimizes his losses.
If you want to try new casino games you should ask Spin Daddy about it. He loves to try the latest slots on the market. Even though table games counts as his specialty! So if you wonder about anything from Roulette to Blackjack or Baccarat, stick to Jim Foster for the most fatherly advice you can think of.
Spin Daddy likes:
To keep track of the hottest and latest video slots at UK online casinos.
Setting limits to his gambling that suits his style of playing.
Hitting the tables, preferably live Roulette when it's available.
His favourite live casino games come from Evolution Gaming.
Being able to combine casino gambling and sports betting.
Taking a break from his gambling with a little gardening. Oh, the smell of fresh air and peonies!
Spin Daddy dislikes:
When he ends up losing. Then again, who doesn't?
When he can't find Evolution Gaming at a UK casino.
When a brand new slot doesn't live up to the hype.
When online casinos don't care about their members.
When he plays for too long and Claire reminds him that it's time to stop.
When his monthly budget for gambling is long gone.
Claire "Slots Mum" Foster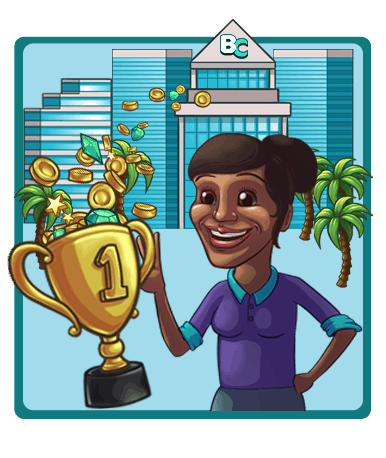 We're down to the Mother of Slots, Slots Mum. Or Claire Foster, that's her real name. Slots Mum, is Jim's wife and she also loves the thrill of gambling. With moderation, of course. Whenever Claire feels like playing at the best online casinos she tends to put a lot of thought into it. This means that she carefully chooses which slots she's going to play. She has a few favourites, especially the slots from NetEnt and Yggdrasil. Even if these are the best providers, she's not afraid of trying titles from other game studios too.
As the Mother of Slots, Slots Mum, always encourage responsible gambling. She's all about having fun and she enjoys the excitement that online casino has to offer. Don't hesitate to ask her about advice when you need it. She keeps herself up to date with the latest authentic slots and she hates messy things. This goes for both casinos and BestCasino. Whenever it's time for a clean-up session she's in charge. As you might understand, Slots Mum is all about the details. She immediately sees when a casino puts a little extra effort into their product and she's no stranger to when it comes to participating in tournaments where extra prizes are up for grabs. As long as it's free to join. See Slots Mum as your very own casino mother when you need support!
Slots Mum likes:
Video slots based on movies and tv-series are close to her heart. EspeciallyGame of Thrones, Jurassic Park, Ted, and Vikings.
Keeping track of new authentic slots provided by both NetEnt and Microgaming. She's in charge of keeping track of what's about to happen in this matter here at BestCasino.
A neat and tidy website. Slots Mum swipes through like a whirlwind and cleans up BestCasino from time to time to make sure everything is in order.
Being available to all guests and visitors who need some good advice connected to online casino gambling.
Casino races where you can participate for free and have a chance of winning cash prizes.
Online casinos that put a little extra effort into their product overall.
Slots Mum dislikes:
Going all in, betting the whole bankroll at once. It's no responsible gambling.
Messy online casinos that don't offer transparent information about themselves.
When gambling isn't under control and you forget about other important chores.
When casinos don't keep their promises to their customers.
Unfair free spins where the wagering requirements are way too high.
When she's interrupted in the middle of a bonus game.
Welcome to the tribe
So, hereby we are welcoming you to the tribe here at BestCasino. We hope you will enjoy your stay and that you will find everything you need in terms of information about online casinos in the UK. If you ever have a question or if you wonder something about slots, table games, casinos or anything else related to this matter – you are always welcome to get in touch with us. We are here to help you as a player.
As a visitor at BestCasino, you have the opportunity to get in touch with us if you have any questions and concerns regarding the content or about casinos in general. Because we at BestCasino have frequent contact with representatives of the casinos that are listed on our site, we do everything we can to help if you if you come across any problems while playing at a casino we have recommended. Remember to describe your issue in as much detail as possible and to include your username at the casino. However, if you didn't register at the casino in question via our guide, it is not always possible for us to help you. That is one of the reasons why we recommend that you choose a casino via BestCasino and register through our links. You are also more than welcome to contact us with constructive criticism so that we can improve the website further.
If you have any questions about how to play at online casinos, you can always check out our free articles where we show you how it works. If you would like to get in touch with us, please email us at [email protected]. We do our best to come back to you as soon as possible.
Disclaimer
Since BestCasino does not represent a casino of our own, we do not take any responsibility for the casinos we publish to the extent that offers change or are suddenly no longer available. Likewise, we disclaim any losses as a consequence of choosing to play at an online casino. When you play with real money online, you do it entirely at your own risk. and it is your own responsibility not to lose more than you can afford. We at BestCasino always advise our visitors to keep the gambling at a fun and healthy level by setting limits for how long you can play at a time and by setting a budget. Do not play for borrowed money, and only play if you can pay for the entertainment yourself.
Play Responsibly
Playing should be entertaining and exciting. It should not feel like a compulsion that you associate with anxiety and bad feelings. If you ever feel a tendency of losing control and not being able to stop playing when you want, take it as a warning and stop playing at once. Gambling with money can lead to an addiction, and as we mentioned earlier, it's important to set limits from the beginning so that you can keep it at a moderate level. The limits usually let you choose how long you can stay logged in per day, and how much you can play for during a week or a month. If the limits are not enough, you can pause your account or close it permanently. Today there are several ways of getting help with a gambling addiction, including GamStop which offers free counselling and support.
Copyrighted material at BestCasino
We at BestCasino use a lot of time finding information and writing free guides for our visitors. Because of this, we ask that you respect that the material at BestCasino is copyrighted. In other words, you are not allowed to copy or reuse anything that is published on the site. However, if you want to link to our website because you think we offer good and useful information about online casinos, you are of course allowed to do so. If you have any questions about this, you can email us at [email protected].