Affiliate Disclosure: At BestCasino, we strive to match players with the best casino offerings. Because of this, some of the site links that are suggested are affiliate links. This means BestCasino will get a commission payment at no additional cost to you if you visit a website through our link and make a deposit. As a result of our editorial standards being created to be commercially independent and adhere to a professional methodology, all product reviews and suggestions continue to be unbiased.
Review
Without deposit
Deposit bonus
Rating
Play
Ad | 18+ | New UK customers only. Opt-in required. 20 Bonus Spins on "Sahara Riches Cash Collect" and 100% Deposit Bonus up to £25 on first deposit. Min. deposit £10. 30x wagering requirement for Bonus Spins and 30x wagering requirement for Deposit Bonus (game weighting applies). Max. £5/spin or £0.50/line or £10/round (Live Casino). 30 days expiry. Terms and Conditions apply.
Play responsibly
|
T&Cs apply
Experience immersive gambling with best live casinos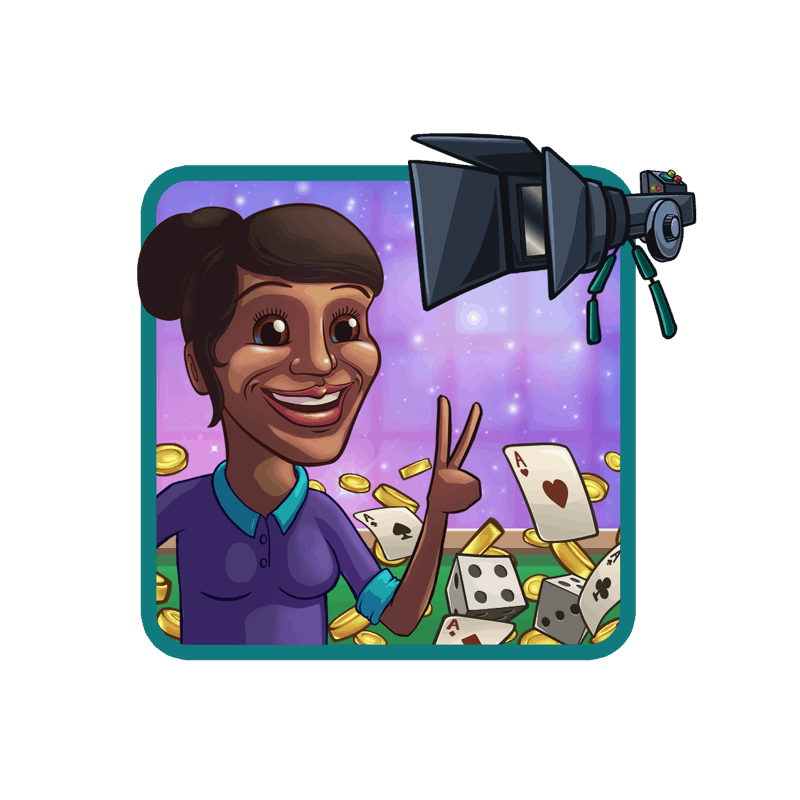 Although slot machines have become the major star of online casinos in recent years, many of us still prefer the forever classic table games. Tables games such as Blackjack, Roulette, and Baccarat are the essence of gambling, and these traditional casino games have been enjoyed around the world for centuries. With the rise of live casinos, table games have become just as relevant and popular as ever. Before live casinos were a thing, you had to visit a real brick and mortar casino or play against the computer to play table games, but thanks to live-streaming technology you can now get the best of both worlds.
When you play live casino games, you play against real dealers at an actual table in a casino studio. The tables are filmed by cameras, and the action is transferred to you in real-time. This lets you bet and take decisions on the fly, just like when you're visiting a landbased casino. In live Blackjack, for example, you can choose to hit or stand by using the buttons that appear on the screen when it's your turn to act. You'll be on a table next to other players, so you'll see how they play their hands as well. In live Roulette, everyone plays on the same wheel. Just take into consideration that since there are more players at the table, you have a limited amount of betting time before the dealer spins the ball.
All the best casinos offer a live casino that is operated by third-party providers such as Evolution Gaming or NetEnt Live. These companies have massive live studios around the world, and they hire professional dealers to serve the tables. If you go for any of these providers table you're in for a treat. The friendly dealers will greet you as you take a seat at the table, and you can communicate with them and the other players at the table via a live chat. If you haven't tried out a live casino before, you should check it out for yourself – there's a big chance that you won't go back to classic computer table games ever again.
In our top menu, you can find a live casino guide that explains how to play all the games that are available. Whether you enjoy poker, Roulette or various card games, you'll quickly learn how to operate the various software. All you need is a modern device and an internet connection that can handle live streaming, and you're good to go. Remember that a stable connection is a must, as every decision you make is time limited. You don't want the frame to freeze when you're in the middle of making a bet.
How do live casinos work?
Table games such as roulette, baccarat, blackjack and poker are timeless classics that have been played worldwide for decades, and while the games themselves haven't evolved much, the ways we enjoy them have changed a lot. Thanks to the internet, you don't have to visit a brick and mortar casino to enjoy casino games, as online casinos are bringing the thrill of gambling straight to your phone or PC. Live casinos have only been around for a few years, but they have revolutionized the way we play table games. Instead of playing against the computer, you face real, professional dealers in an authentic casino setting.
So how does it all work? Thanks to live streaming, everything that happens at the table is transferred live to your PC or mobile device. The tables are equipped with cameras and microphones, and the casino action is being streamed to you in HD quality with just a couple of seconds of delay. A professional live dealer deals the cards or spins the roulette wheel, and you are placing your bets and making your next move in real-time. Multiple people are playing at each table, so you only have a few seconds to put your chips in the middle and decide how to play your hand. It's therefore important to have a decent internet connection that can handle video streaming without too much lag, and card games such as blackjack let you choose your action before it's your turn in order to make the rounds go by smoother.
Live casino games have a social element as well, as you can communicate with the dealer or the other players via a live chat. The friendly dealers will always greet you when you take a seat, and you can ask questions and discuss the game in the universal chat. In live roulette, you play on the same wheel as everybody else, so you'll all be cheering for your numbers to come in. The live communication adds a layer of interactivity that you never can experience in traditional online casino games.
The biggest live casino games providers
All the slots and games at online casinos are provided by third-party game makers, and the same is true for live casino games. Some companies were early and jumped on the live casino trend as soon as it started booming, and today the market is mainly controlled by a few big companies. All providers typically operate tables for the same selection of popular live games, but each of them has their own distinctions that you might want to know about.
Evolution Gaming: Evolution Gaming is by far the biggest live games provider on the internet, and most online casinos have their lineup of fantastic games. The company was founded in 2006, and they have grown to hundreds of employees across 12 offices around the world. Evolution Gaming has been pushing the boundaries for how online live gambling work for years, and they have several exclusive games that are enormously among live casino players.
NetEnt Live: NetEnt is mainly known for their range of popular slot machines, but they started providing casinos with live games in 2013. You will find the games from this Swedish gambling giant at most online casinos these days, but their live casino games aren't as widespread as those from Evolution Gaming. NetEnt is known for producing high-quality casino games with superb production values, and their live casino software is one of the best in the world. They even host tables in 25 different languages and currencies.
Playtech: Playtech is a well-established casino provider that hosts several live tables on roulette, blackjack and baccarat in many languages. If you are a VIP player, you will feel right at home at their Grand tables that are reserved for high rollers. Playtech is constantly coming up with new features and innovations, and they are currently developing live casino games that can be played in augmented reality. AR games will let you see your cards or the roulette wheel pop out right in front of you!
Extreme Live Gaming: Founded in 2013, Extreme Live Gaming entered the live casino market quite late compared to some of the other entries in this list, but they quickly found their place at several high profile casinos. The company is a part of the Novomatic Group, which means that you can play Roulette games with themes of popular Novomatic slots such as Book of Ra and Lucky Lady's Charm. Extreme Live Gaming offer tables on roulette, blackjack and baccarat.
Microgaming: You won't find many online casinos that don't have Microgaming's massive portfolio of slots in their games lobby, but the iconic games maker is also providing live casino games to over 100 internet casinos. Their games have a bunch of unique features such as video playback and an auto-bet feature, and some of their tables have Playboy live dealers. Microgaming live casino features roulette, blackjack, baccarat, sic bo and casino hold'em.
Lucky Streak: Lucky Streak is perhaps the least known live casino provider on this list, but they offer some truly fantastic live games. Their software automatically caps the bandwidth to players with a slower internet connection, and they have a big focus on the design of their live studios. Lucky Streak games aren't available at hundreds of casinos yet, but we think they will grow a lot in the coming few years. You can play Lucky Streak roulette, blackjack and baccarat.
There are naturally several more live casino providers that we haven't covered in this list, but these are the providers you will bump into the most frequently while playing online. At the end of the day, you can play the table games from almost any provider and expect a very similar experience. The rules in blackjack or roulette don't change from one provider to the other, although some providers offer different game variations that might interest you such as speed roulette or single deck blackjack. The most critical factor of live games is that everything works as it should and that the dealers are professional and friendly. You can't go wrong by playing any of the live games at trustworthy and licensed online casinos.
Game fairness and security has always been a hot topic when it comes to live games. How can players know that the operators play by the book without implementing any illegal tricks such as magnets or extra cards? The fact is that the game providers are multi-million companies that are heavily regulated by several third-party entities. Although it might feel like it sometimes, the games are not "rigged" in any shape or form, and the players have the same chances of winning as they do in regular brick and mortar casinos. In the next part of this live casino guide, we'll go through the most popular live casino games and how to play them!
Play popular table games
The most important part of any live casino lobby are the games that are available. Some players love the thrill of watching the ball spin around and around in the roulette wheel, while others prefer to sharpen their blackjack strategy. No matter what kind of player you are, you'll be able to enjoy the excitement unlike anything else when you play live games. In this section of the guide, you'll learn everything you need to know about the live version of your favorite table games. You might even find some variations that you're going to be playing for a long time!
Live roulette: roulette is probably the most iconic casino game of all time, and it's existed in some shape or another since the 17th century. There are several variations of roulette available, but the most popular version is French roulette which only has one zero on its wheel. The goal of the game is to predict which number the ball will land in when the dealer spins the ball. Roulette is loved by every type of casino player, especially since players can choose their own volatility. Betting on straight up single numbers pays more but is obviously riskier than betting on a near 50/50 bet such as red or black. Some players have their favorite numbers that they can't miss out on betting on, while others prefer betting on sections or random numbers. Live roulette works pretty much the same as it does in regular casinos. Since no further action is required after the initial bets have been placed, all players play on the same wheel. Just pick out your numbers or sections and put your virtual chips on the table but remember that you only have a few seconds to bet between each round.
Live blackjack: blackjack is one of those rare casino games that require you to use strategy in order to win. The players are starting each hand with two cards, and the goal is to get as close to 21 as possible without going over – also called busting. But you're also playing against the dealer, who only reveals one card at the start of the round. The dealer must stay on soft 17, which means that he can't take another card on 17 or above. Once you're satisfied with your hand, you can stand to let the action pass on to the next player at the table. You can also use special actions such as taking insurance against the dealer's Ace, doubling your bet and get one card only or splitting your hand. Unlike roulette, there aren't that many variants of blackjack, and most live casino online tables offer just the standard version. Since each player must actively take action, there is a limited number of seats available at each live blackjack table. Therefore, you must first find a table with an open seat when you wish to play some hands. To make the game go by as smooth as possible you won't have many seconds before the action automatically turns to the next player, so make sure to be ready when it's your turn to act. You can also use the pre-play tools that let you hit or stand before it's your turn.
Live baccarat: baccarat stems from the word "baccara" which means zero in Italian. Variations of this classic card game have been around since the 15th century, and today you can find it in almost every card room in the world. At online casinos, you're playing the punto banco variant which means that you're betting on either player, banker or tie. While it might seem a bit confusing at first, baccarat is a straightforward game with rules that are easy to learn. Both the player and the banker draw two cards, and the hand that is closer to 9 wins. A third card can be drawn to either hand in certain situations, and a "tie" results in a higher win for those who bet on the tie section. Speed baccarat is the most common version of live baccarat online, but certain casinos have tables that deal baccarat squeeze or dragon tiger. In dragon tiger, only one card is dealt for each hand, making it an even simpler game than regular baccarat. As no action is required from the players after the cards have been dealt, an unlimited number of players can play at the same time. Most tables even let you see the exact number of players who bet on banker, player and tie.
Live casino hold'em: casino hold'em is probably the most popular poker game on this list, mainly because it works very similarly to Texas hold'em. The difference is that you play against the house instead of other players. At the beginning of each round, the player places an ante bet in order to play. Both the player and the dealer are dealt two cards each, acting as hole cards. The dealer then deals three cards at the middle of the table, and the player can choose to call or fold. The player loses the ante if he folds, while the turn and river cards will be dealt if he calls. The goal in casino hold'em is simply to beat the dealer by getting the best poker hand. A pair of any kind is often good enough to win. Just like in baccarat, all players play with the same starting hand, which means that there can be an unlimited number of players at the table.
Live three card poker: three card poker is another simplified version of classic poker, and this game is arguably even easier to understand that casino hold'em. Players place an ante bet on the table and are dealt three cards. Once they've had a look at their cards, they can choose to either fold or continue playing by doubling their ante bet. The other cards are then flipped over, and the goal is to have the best poker hand. The dealer only qualifies with a queen high card or better, and the player wins automatically if the dealer's hand isn't qualified. Three card poker is an incredibly fun game to play, and you just need basic knowledge of poker for a chance of winning. You'll find three card poker at most live casinos that feature poker games.
Live Caribbean stud poker: Caribbean stud poker is the third popular poker game on this list, and it works very similar to casino hold'em. The main difference is that the player and the dealer play with their own set of cards, instead of community cards in the middle of the table. At the start of the round, the player puts down an ante to get dealt five cards face down. The dealer is also dealt five cards, and he will turn over one of his cards. At that point, the player can choose to fold or continue playing by calling. If you fold you lose the ante, but if you call and beat the dealer, the pot is yours. It takes just a minute to learn Caribbean stud poker, and once you've got it down, you will probably love it. Evolution Gaming is one of the live casino providers that have tables with Caribbean stud poker.
Dream Catcher: Dream Catcher is a truly unique game by Evolution Gaming. It works like a super-sized wheel of fortune, and players bet on the outcome of each spin. You can go for the safer option and bet on 1, 2 or 5, or win more by betting on 10, 20 or 40. You'll win more if the wheel lands on a high number, but there are fewer of them on the wheel. Dream Catcher has a twist, however: there are two multipliers on the wheel, and landing on these will cause the winnings for the next spin to be multiplied. This makes it possible to win huge prizes, even if you bet on one of the low numbers. This is especially true since the multipliers can multiply with each other – if you bet on 40 and the wheel lands on x7, x7 and 40 in a row you will win a prize of 1,960 times your bet! An entertaining live dealer spins the wheel each round, and you can chat with the other players and cheer for the multipliers together. As Dream Catcher is a game developed by Evolution Gaming, you can only play it at casinos that have Evolution Gaming live casino software.
Lightning roulette: while technically a roulette game, lightning roulette is so unique that we feel that it deserves its own entry on this list. This is another innovative game by the premier live casino provider Evolution Gaming. Just as in every other roulette game, you bet by placing your chips on the numbers you think the ball will land in. But before each spin, between one and five random numbers will light up with multiplier boosters. If the ball falls in one of these numbers, you'll win from 50 times up to 500 times your bet stake if you placed any chips on the number. Lightning roulette became an instant hit when it was released in 2018, and we're looking forward to seeing what Evolution Gaming comes up with next. If you love roulette and would like to try something new, lightning roulette might be the perfect casino game for you.
Where to play live casino online
You have now learned about the best providers and all the fantastic live table games you can find on the internet, and you're probably eager to start playing. We created www.bestcasino.com to help both new and experienced players learn everything there is to know about gambling, but also to guide players to the best casinos on the internet. While most online casinos have live casino games these days, many are falling behind. Some casinos don't have a live games lobby at all, meaning that you must play the boring computer versions of table games if you wish to play them. Other casinos have a live games selection that is severely lacking, often with only roulette and maybe blackjack available. If you're a serious table games player, you need to play at the best live casino UK sites, and that's where we come in. We have collected all the best online casinos in one place so that you don't have to!
We spend a long time testing the casinos we review, and several things are essential to us. First of all, we check if the casino is operating under a valid license from the MGA or UKGC. If they are equipped with these licenses, it means that they are legally allowed to operate in the UK. They must then follow strict compliance rules that protect the players, and if they breach these rules, they might get their licenses revoked. Licensed online casinos in the UK must have provably fair games, clear terms & conditions and secure payments. If you come across an online casino that doesn't have a UKGC or MGA license, you might want to stay away or check our site for a review first.
As a live casino online player, you'll also want to have access to all the games that you love to play. If you're mainly a slots player who just like to give roulette or blackjack a shot once in a while, you'll feel at home at nearly every online casino. However, those who are looking to play baccarat, poker games or Dream Catcher may have to dig a bit deeper before they find a perfect casino. Evolution Gaming is the games provider with the most types of games and tables, but not every casino that features Evolution software have all its games. So, before you register an account, make sure to visit the games lobby and see which live games that are available.
Nearly every casino has a welcome offer such as a deposit bonus or free spins on your first deposit, but not many sites have welcome bonuses that are meant purely for live casino gambling. If you want to play live casino with a casino bonus, you should check the terms and conditions to make sure that you are allowed to play table games or live games with bonus funds. If you're not interested in playing slots and the bonus doesn't let you play live games, you might want to make a deposit and skip claiming a bonus completely. Live casino bonuses and bonuses that are permitted on table games do normally have quite strict wagering requirements, and you must often wager a lot before you are allowed to make a withdrawal. Still, an excellent live casino bonus can extend your gameplay and increase your chances of leaving the casino with a profit. Always read the bonus terms and conditions before you claim any casino bonus, as your winnings may be forfeited if you breach one of them.
Ad | 18+ | Members only. Min £10 lifetime deposit to access Daily Free Games. Promo games can be played max once a day. Max 1 game each week. Selected games offer withdrawable cash prizes (up to £750) - expire within 30 days. Free Spins (up to 50 spins) can only be used on selected slot games & expire within 90 days. Winnings withdrawable.
Play responsibly
|
T&Cs apply
Ad | 18+ | New players only. Min deposit £20. Bonuses to a max of £100 + 50 bonus spins. Wagering bonus 35x. The winnings must be wagered within 21 days.
Play responsibly
|
T&Cs apply
Ad | 18+ | New depositing players. Min deposit £10. Wagering requirements apply 35x. 100 spins includes 3 deposit.
Play responsibly
|
T&Cs apply
Live casino games and what you need to get started
The great thing about live casino games is that you don't have to visit a brick and mortar casino to experience real table games gambling. Forget about having to wait forever between each round and buying overpriced drinks, enjoy the action from the comfort of your own home instead. Although live games are a bit more taxing on PC's or mobiles than traditional online casino games, most modern devices will be able to handle them without any issues. All live games providers have ported their games to mobile which means that you can play live roulette or live blackjack wherever you are. Just make sure that you are on a stable internet connection, as the game will continue without you if you don't act within the time limit.
When you have registered on any of the live casino UK sites, you're ready to get started. Most online casinos have a dedicated tab for live casino games in their lobbies, making it easy to find all the available live games. You'll quickly notice that there are several tables in place for most games, and there are two reasons for this. The first reason is that there are tables with different gambling limits in order to cater to all types of gamblers so that both low rollers who just wager a few pounds per round and VIP players who play several thousand each round can find a table that is suitable for their stakes. The second reason is that games like blackjack require players to play individually, and therefore there is a limited number of seats per table. If you enter a blackjack table that is full, you'll have to wait for one of the seats to become open or move on to another table. Luckily it usually doesn't take long to find a seat at a suitable table. If you have played table games such as roulette or blackjack on the internet before, you'll quickly learn how to play the live versions. Your account balance will show up, and you can use the virtual chips to set the bet size you want to play with. The most important part is that you know the rules of the games that you are playing, and you can find guides for roulette, blackjack and baccarat on this site to help you get started.
Live casino guide conclusion
Live casino technology is the most exciting innovation in gambling since the first online casinos popped up, and more and more sites are starting to implement a vast range of live games. Live casinos let you play roulette, blackjack, baccarat or poker in a real casino setting from the comfort of your own home, and the waiting time between each round is must shorter than it is in regular casinos. There has never been a better time to be a fan of classic table games. To play any of the fantastic live games from the providers we wrote about in this article, you just need a device that can handle live streaming and a player account at a casino that offers live games. You can read reviews of the best casinos on our website, and make sure to check out the other casino guides we have created. Shuffle up and deal!
Frequently

Asked Questions

What is a live casino?

A live casino is a section at online casinos where you will get the chance to play against human dealers. The tables and croupiers are being filmed in real time from a land-based casino or a studio. You will see the game through a live stream on your computer or mobile. The dealer will keep the game rolling. When you enter the room you will see buttons in front of you that you will use in order to place your bets or make your move. You can see what other players bet and you can keep in touch with the dealer through a live chat. A live casino is a close you will get to experience a land-based casino.

What can I play in a live casino?

It depends on which online casino you're a member at since they might not offer the same selection of live casino games. If you play at some of the best casinos you will most likely find a wider selection of live casino games. You should be able to choose among the following at least:
Live Roulette
Live Blackjack
Live Baccarat
Live Casino Hold'em
Live Caribbean Stud
If it's truly a great live casino there might even be the following games available:
Monopoly Live
Dream Catcher
Football Studio
Can I talk to the dealers directly?
Well, almost. There is a live chat that you can use in order to talk to the dealer. Then he or she will answer you by speaking to you directly. So you will hear answers to other people's questions and you can see what they write in the live chat too. This makes it a social game even though every player at the table is somewhere else.
Can I get a live casino bonus?
Yes! Some of the best UK casinos do offer special live casino bonuses. The main difference between an ordinary deposit bonus and a live casino bonus are the rules and terms connected to the offer. However, they're also different from one casino to another. That's why it's so important to read this before you claim a live casino bonus.
What do I need to play at a live casino?
Not much really. You need to be a member at a UK casino that offers a live casino. Then you need a smartphone or a computer with an internet connection. After that you can just log in, head to a table you want to play at and get started. As you can see, it's super easy to start playing at a live casino.
Who's the best live casino provider?
There are several live casino providers but there's one, in particular, that stand out from the crowd. This provider is Evolution Gaming. The Swedish game studio specializes in live casino games and they are truly the best in their genre. Of course, there are other game providers that are offering great live casino games - but none as Evolution Gaming. So if you're looking for the highest quality when you're about to play, you will not be disappointed with this provider.