Be aware of withdrawal limits at UK casinos 
Even though it's a lot of fun to play casino games online you should be aware of certain things. Two of them being withdrawal limits and maximum cash out limits. So, limits can be a good thing when it comes to keeping boundaries to your gambling habits. When it comes to withdrawals – not so much. This is actually truly irritating to most players. Therefore we do recommend that you check out the maximum cash out and withdrawal limits before you get going at any UK casino. In this post, we will go through what it all means and what you can do yourself to avoid them in the best possible way. It doesn't matter if you're a beginner or not, this is what you need to know.
The meaning of withdrawal limits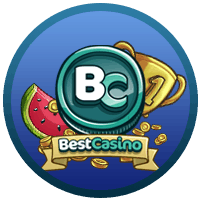 When you sign up, make a deposit and starts to play it's all fun and games, to begin with. If you happen to win or lose is written in the stars. Since it's all about luck if you manage to get some winnings to your account we know that all players are well aware of how hard it is to actually win. Then you don't want any trouble when you want to make a withdrawal in order to use your money elsewhere. 
If your withdrawal happens to be refused or rejected it's most likely because the casino has a withdrawal limit. Almost every UK casino has some sort of limit set to how much you can cash out at once. Either if it's in one single transaction or during a certain period of time. 
Every casino is different so don't get confused if the withdrawal limits aren't the same at every casino you visit. Some of them will have a limit for each day while some will have a limit for your withdrawals every week or month. Make sure you check the terms and conditions or talk to the support team if you want this information before you sign up. Then you will know what to deal with. The limits are often quite high though. 
I want it all – I want it now
Queen and the late singer Freddy Mercury once sang "I want it all and I want it now". It's so accurate when it comes to withdrawals at online casinos. Even though you can't cash out all your winnings at once you don't ever have to worry. The money is all yours no matter what. However, the sad part is that you can't get all of it right away depending on the limits at your chosen casino. 
With that being said, you can always reach out to the casino if you happen to win big or even hit the jackpot. Then you should be able to get all your cash at once. This will be done with a little discretion too.
Benefits for VIP players and high rollers
High rollers can be bummed out by withdrawal limits since they usually use higher stakes and will win even more by doing so. Not all of the time of course. For high rollers, these limits can be devastating. That's why high rollers often look for casinos with special VIP programs. As a VIP player, you can climb and get a higher status. By doing so they will get perks such as no limits to their withdrawals. 
Be prepared about the limits
Depending on how much you play and how your habits are you should go with a UK casino that keeps a relaxed approached to the withdrawal limits. The limit can actually change quite a lot from one website to another. It also depends on the transaction method you choose. E-wallets might restrict your transactions too! Therefore it can be better to use a credit card or your regular bank account instead.  
We also mentioned maximum cash out limits briefly in the beginning of this article. This is not quite the same as withdrawal limits, even though it may sound like it. The maximum cash out limits is based on your deposit or your bonus amount. For example, if you're playing at a casino with an x10 maximum cash out and your deposit £25 – it doesn't matter how much you win because you can only withdraw a maximum of £250. Because you count £25 x 10. If you're lucky and win more the casino will take back the rest of the money if you try to make a withdrawal. So, it's better if you use the cash to play even more. This doesn't apply on every online casino but as you can see it's crucial to know if it is so or not. 
Read the terms from the start
Now, you might have forgotten to read the terms and the conditions regarding withdrawal limits. You've just signed up, made a deposit and you've won big. No wonder you want to get it all out of there because you're excited and want to use the money elsewhere. However, the happy feeling might come to an abrupt end if there is a restriction to your withdrawal thanks to the current withdrawal limits. 
The question is if there's a way around it all. It can be hard to get all of the money out of the casino due to their terms and there's really not much you can do yourself. All you can do is be patient and make several withdrawals for a longer period of time. Of course, you can reach out to the support team and ask them with a pretty please and a cherry on top. 
Lesson learned – always read the terms and conditions even though you think it's dull. You will be thanking yourself further down the road, that is for sure. Good luck!