Best Online Casinos Connecticut 2022
Currently, it is a truly exciting time for gamblers residing in the Nutmeg State. It has never been easier to play in CT online casinos legally. The legal online casinos offer a complete package, just like their offshore counterparts. For instance, you get to play on your mobile device, deposit and withdraw through your favorite payment method, and access a diverse games lobby.
So, if you are into online gambling, our experts have gathered the best Connecticut online casino sites to help you get started.
Is Online Gambling Legal in CT?
Connecticut has made both online and in-person gambling legal. The launch of online sports betting in October 2021 paved the way for online casino gambling in the state. To fully understand the different options gamblers have in Connecticut, here is a quick look.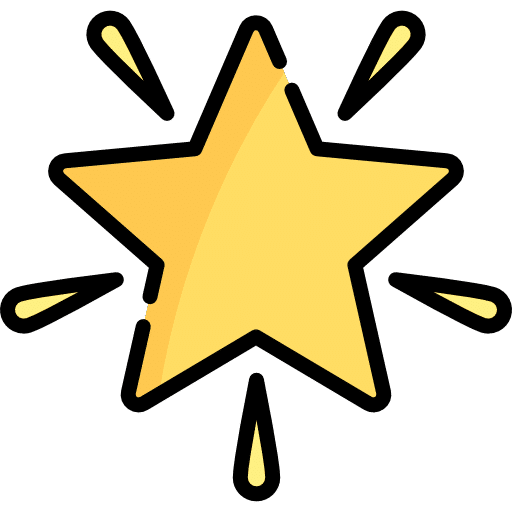 CT Land-based Casinos
In Connecticut, there are two physical casinos. They are:
Foxwoods Resort and Casino
Mohegan Sun Casino
The Mashantucket Pequot tribe operates Foxwoods as well as its retail casino. Also, Mohegan has a retail casino. In both cases, the casinos partner with others to create their retail casino. Moreover, Connecticut has several off-track betting locations. Besides Mohegan and Foxwoods racebooks, Connecticut has 12 more off-track betting sites across the state.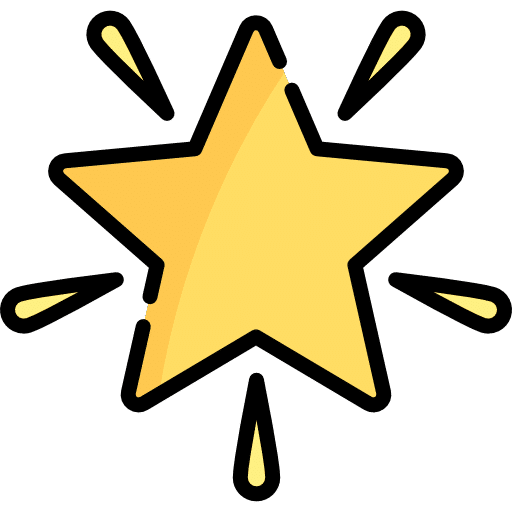 Legit Real Money Online Casinos
Since the adoption of online gambling laws in Connecticut, a handful of online casino sites have emerged. Over the last couple of months, there have been various CT lottery, casino, and sports betting sites to fit anyone's taste. At the same time, brick-and-mortar casino brands in Connecticut have ventured into launching online casinos as well.
This has made it incredibly easy for you to conveniently play your favorite online casino games at the touch of a button. As a result, online gamblers in CT can now engage in:
Online lottery
In-person and online sports betting
Online slots and casino games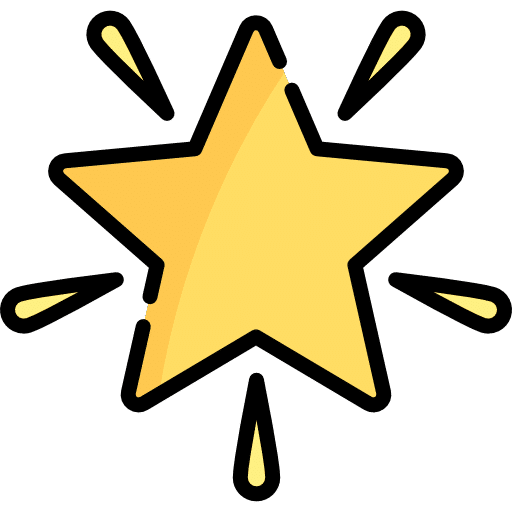 Offshore Online Casino Sites
In Connecticut, offshore gambling casinos operate in a legal gray area. The state law does not explicitly prohibit them and neither does it exactly encourage them. In spite of this, offshore casinos have for a long time been operating in Connecticut and are popular with online gamblers.
Even though the state does not regulate offshore gambling sites, popular online casinos have earned the trust of players in Connecticut. Sometimes, offshore online casinos provide favorable odds and better bonuses compared to licensed casinos in Connecticut. That is why they tend to be attractive to players who find the legally available online casinos in CT not enticing enough.
However, you should keep in mind that they are not licensed by the Connecticut State Department of Consumer Protection, so you will not have any legal protection in case the casino refuses to pay out your winnings or if the games are rigged.
Some offshore casinos may be licensed by other authorities such as United Kingdom Gambling Commission or Malta Gaming Authority, which will make them more trustworthy. Either way, it's safer to play at casinos that are licensed in Connecticut.
Brief History of Online Casinos in Connecticut
The process of legalizing online gambling in Connecticut has been in the works for several years. Below is a brief look at the process that gave way to online casino gaming and betting.
Public Act 17-209 and Exploratory Meeting
In 2017, the public act 17-209 authorized Connecticut's Department of Consumer Protection to regulate sports betting in the state. Bear in mind that this was before online gambling became legal. At the time, the federal law outlawed online betting casinos. In 2018, after the US Supreme Court overturned the federal law outlawing sports betting, the state had an exploratory meeting to discuss sports betting.
Initial Gambling Bills
2019 saw the introduction of 3 bills in the legislature to make online gambling legal in Connecticut. Despite the effort, all the bills never got past the committee. Fortunately, in 2020 the state governor expressed his support for the legalization of online gambling in Connecticut. Later, 2 bills were introduced in the state senate but they did not make it beyond the committee.
Connecticut HB6541 Gambling Bill
Between January and March 2021, the Connecticut gambling bill HB6541 that would eventually legalize online casino gaming and sports betting began to take shape. In March 2021, the state government managed to bring together the two tribes operating casinos in the state. Later on, the governor in May of 2021 signed the HB6541 bill into law making sports betting legal in Connecticut. October 2021 saw the long-awaited launch of online casinos and sports betting sites in Connecticut.
What is Unique about Online Casinos in Connecticut?
Can't wait to explore the online casino world for yourself? Here are a few things you need to know about gambling in Connecticut online casinos. First, Connecticut online gambling laws require you to be at least 21 years old if you want to start playing. The state enforces this age limit for casinos and sportsbooks both online and in brick-and-mortar establishments. The casino will require you to verify you are legally old enough to gamble by providing your US Social Security Number. It is worth noting that betting on the CT lottery and horse racing has been legal since 1971.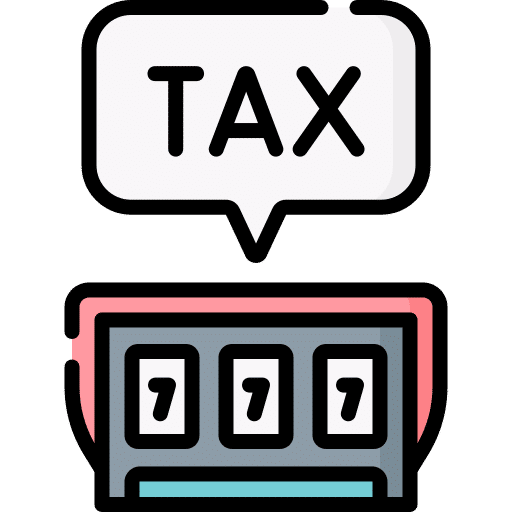 CT Online Gambling Tax
In Connecticut, online casino winnings from sports betting, poker, and casino games attract tax just like other forms of income. The state requires you to report your gambling winnings on your federal and state taxes as income.
Currently, Connecticut places a 13.75% tax on online sports betting and an 18% tax on online casino offerings. Only the Connecticut lottery does not attract tax since all the revenue minus expenses go to Connecticut's general fund.
Legal Connecticut Online Casinos VS Offshore Online Casinos
Ever since the CT online casino market became legal, online gamblers are having a field day. Connecticut casinos offer similar games and in most cases better security than offshore sites because everything is regulated locally. This is one of the benefits of gambling at a legal casino site in CT. For instance, you can rest assured that your money is safe and sound. Also, the funds in the casino are held in bank accounts that are audited each month by the Connecticut Gaming Division. So, you truly have nothing to worry about!
Another benefit of gambling in Connecticut casinos is you get to play fair games. In case something goes wrong when playing in a Connecticut online gambling casino, you can easily seek recourse from the regulator and the law.
Unlike legit casinos, it is not advisable to play in an unregulated online casino even if the offers are tempting. You should rather go for a small bonus you can withdraw easily and safely than risk getting a large one with unfair wagering requirements.
Most offshore casinos operate outside the US and beyond the reach of US authorities. Honestly, an unlicensed online casino is a mixed bag. There are no measures in case you lose your funds. In addition, you have no guarantee the games you play are safe or fair.
How to Choose Real Money Online Casinos in Connecticut
With online casinos, you get a chance of playing your favorite games like slots, online poker, and table games online anytime. The casino games are available for you to access anywhere on different devices from smartphones to tablets and laptops. That said, while embarking on an online casino adventure, there are a few things you should keep in mind.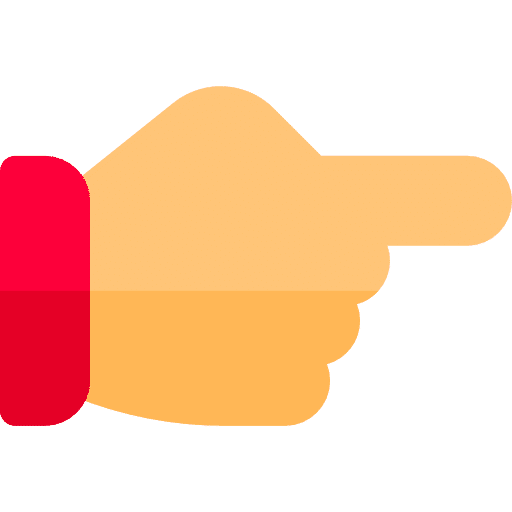 License and regulations
The first thing you should look out for when choosing an online casino is its license. It is the only way you can be absolutely certain the casino meets the Connecticut online casino guidelines, requirements, and standards. With a legal online casino in CT, you can sit back and rest assured the casino offers you fair games with truly random outcomes.
A licensed online casino is obliged to have policies in place for verifying the identity of players and safeguarding that information. To know if the casino is regulated, simply check for licenses on the casino site.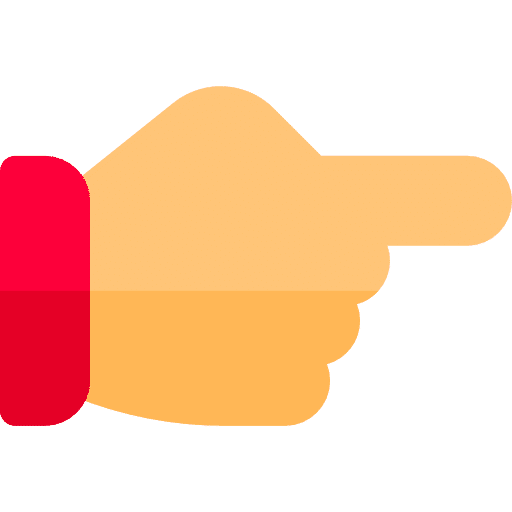 Safety and security
One of the biggest worries that gamblers may have when playing online is the security of their data. With the right approach, you have nothing to worry about! Make sure to choose a casino that guarantees the privacy and safety of your personal details. You can easily see if the site has SSL enabled by taking a look at the address bar of your browser – if it has a green padlock and the URL says "https", you are good to go!
Other important security features that you should look for include secure payment gateways, and two-factor authorization that will make it harder for third parties to break into your account.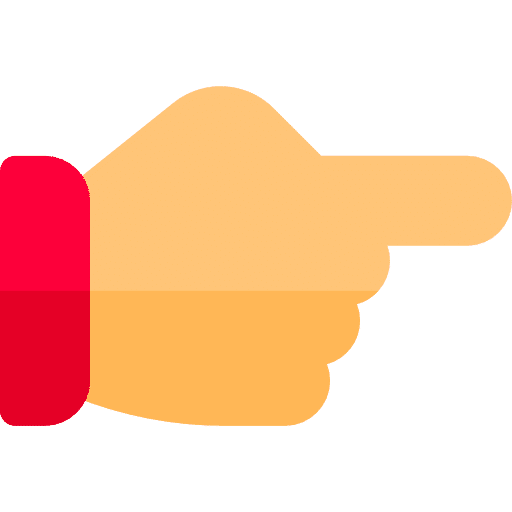 Casino games selection
Another essential factor you should consider is the variety of games an online casino offers. We are sure that you already have a few favorite casino games in mind. If you are into table games or online poker, always try to find out if the online casino has enough variety for you to enjoy. Also, if you wish to play the Connecticut lottery, establish if the casino lets you gamble on the state lottery. An online casino will always let you explore the games it offers to the fullest.
Most casinos will let you even try out their games for free, so don't be shy to take them for a test drive! That way, you can find out about new games, try their gameplay and special features, and decide if you like them.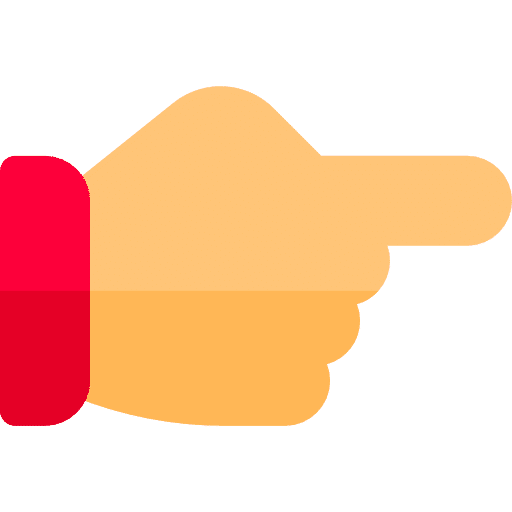 Customer support
As you play at an online casino, you may encounter some errors or issues. So, you need to look for an online casino that puts the customers' needs first, and lets you resolve the issue immediately. That's why you should find an online casino that allows you to reach customer support via different channels, including live chat, phone call, or email.
Apart from customer service availability, establish the quality of customer service by asking a random question to determine if they offer a prompt and useful response. Lastly, make sure that it works 24/7, so you can get help even in the middle of the night.
Responsible Gambling in Connecticut
Connecticut's online casino industry is regulated, and it is as safe as they come. For instance, the two land-based casinos that have been regulated for years have brought the same level of commitment to responsible gambling online. After CT made online casinos legal, politicians ensured both the law and regulator prioritized responsible gaming. This makes it easier for you to enjoy the online casino games with little worry and maximum joy.
So, as you check out online casinos always check the responsible gambling pages. These provide you with advice to help you identify problematic gambling behaviors if you ever encounter it. Also, the casinos provide controls for deposits and gambling spending. As well, you can self-exclude permanently or for a short period. Under Connecticut gaming rules, you should be able to close your gambling account or exclude yourself for a set period.
Should you ever come across any sort of gambling problems, rest assured that in Connecticut, gamblers have access to various resources to address any issues. This includes the provision of links to organizations as well as being able to set gambling limits on your account. Players who have gambling problems can also get in touch with the Connecticut Council on Problem Gambling, a non-for-profit organization.
Types of Casino Bonuses
Top online casinos in CT entice you with bonuses and promo codes. Sometimes, bonuses are worth a considerable amount of money. Thus, understanding how these bonuses work is paramount. The gambling industry has several types of bonus offers that you can make use of.
As a punter in Connecticut, you can expect bonuses in form of welcome, no deposit, deposit, daily, or weekly promos. The welcome offers are a great way for you to kickstart your gameplay online. Usually, online casino bonuses tend to be generous. Check the terms and conditions before you accept online casino bonuses, and enjoy the rewards.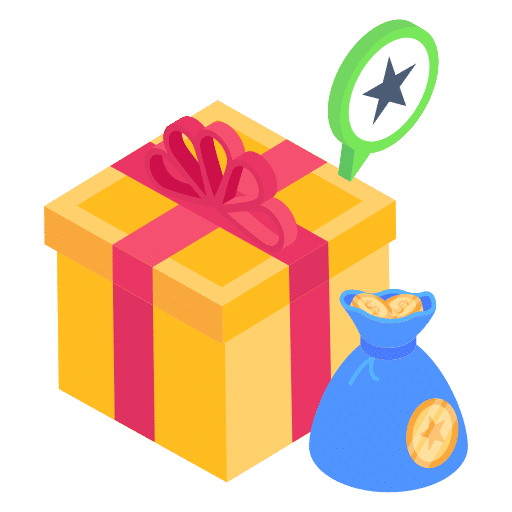 Welcome Bonuses
Virtually all online casinos offer enticing welcome bonuses to potential new players. A welcome bonus can be a deposit match bonus or a no deposit bonus. The bonus is exclusive to new players who sign up for an online casino account. In some cases, the bonus comes in several phases. If you are just dipping your toes into online casino games, a welcome bonus is sure to boost your mood.
Reload Bonus
A reload bonus awards you bonus money as a percentage of how much you deposit. Sometimes they are a package that contains both the bonus funds and free spins. Besides welcome bonuses, a reload bonus is also sure to make existing online casino players happy. Some online casinos offer reload bonuses weekly or monthly, this is something you don't want to miss.
Suppose an online casino offers you a 100% deposit match bonus of up to $500. What this means is if you deposit $250, the casino will award you $250. Keep in mind that these bonuses come with specific wagering requirements before you can withdraw your bonus winnings.
Free Spins
If you like to spin the reels, free spins are some of the best bonus offers. These let you play online slots with a few risks only. As you play using free spins, the game will load all the bet lines without affecting your own funds. If you win, the casino will let you keep the winnings as indicated in their terms and conditions. Even when you lose, the funds in your bankroll will still be intact.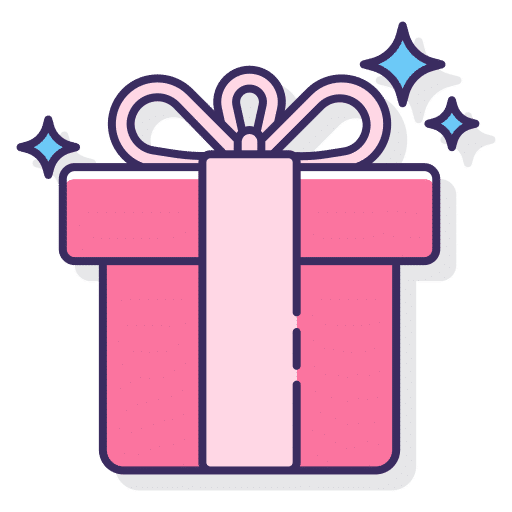 Match Bonus
One of the most popular offers you will find at any online casino will be the match bonus. When this offer is active, you can deposit funds to your casino account and the site will match that amount with additional bonus money. Match bonuses can be a part of either welcome bonuses for new players or reload offers for regular clients.
For example, the bonus description will say something like "50% up to $100". That means that whatever your next deposit amount is, you will get extra 50% on your next deposit, as long as it's below the max amount. If you deposit $100, the casino will give you an extra $50 on top that, and the grand total you will have in your account will be $150. However, in most cases these bonus funds will have a wagering requirement for you to meet before you can cash them out.
Cashback
No one likes losing, and that is especially true when it comes to gambling with real money. To soften the blow, at some casinos you can use cashback offers that will compensate a part of your losses. Usually, they come on a daily, weekly, or monthly basis.
For example, a cashback offer may say "10% cashback on your losses every Monday". In that case, if over a course of a week you have accrued a total of, let's say, $50 in losses, you will get $5 back next Monday. You can use this money to play games at the casino.
Free Poker Chips
With free poker chips, you can play online poker without the risk of losing your own money whenever you lose a hand. When an online casino offers you free poker chips, you get free bonus money. You can use the bonus to place your wagers on 3-card poker, Hold'em, or other card games.
Other Special Bonuses
Gambling online is more than redeeming free spins, welcome bonuses, and VIP schemes. As you play online, you have access to a diverse range of special promos. For instance, are you a big fan of slots? Then you can join leaderboard challenges to stand a chance of winning cash prizes or gifts. You can climb the leaderboard by playing against other online gamblers. Since CT gambling laws require an online casino to run under a license from a brick-and-mortar establishment, it means the perks you get online can be used even in the in-person casinos.
What Games Can You Play at Connecticut Online Casinos
Today, you can legally play most forms of online casino games in Connecticut. The Connecticut online gaming scene provides you access to a huge selection of casino games. Below is a brief look at the most popular games on which you can place your wagers.
In a Connecticut online casino, you can legally play literally all the popular casino games. For example, you can play online slots and table games such as roulette and blackjack. As well, you can play bingo or the Connecticut lottery.
Online Slots
Slots are the most popular casino games – they are easy to understand and play. The design of most of them revolves around aesthetics or themes that make slots more or less attractive depending on what you prefer. In any online casino, you will find slot games with multiple exciting themes such as Ancient Egypt, movies, fruits, cartoon characters, and much more.
Slots provide a fun and simple way for any new online casino player to start gambling online. Connecticut online casinos will let you play classic online slots from the best game developers like NetEnt and IGT. The beauty of playing online slots at an online casino in Connecticut is the incredibly wide range of stakes. Whether you love penny slots or you're a high roller, you'll definitely find something for yourself. Also, if you are new to online gambling, you can play for free as you learn the ropes!
Table Games
Although slots are fun, maybe you will become bored after hours and hours of playing. That is why online casinos offer other forms of entertainment – like table games. Table games make your time at an online casino even more memorable.
Roulette
If you enjoy playing roulette in brick-and-mortar casinos, you will find it just as engaging online. In fact, most online gambling sites in Connecticut offer different variants of roulette. Although these variants may have unique features, they share the same basic gameplay principles. In other words, you have to bet on which pocket on the roulette wheel will the ball land.
Besides the American roulette, online casinos let you play variants such as French, European, or Lightning roulette. What's more, these online casinos allow you to play live dealer games of the various versions of this table game.
Blackjack
Blackjack is another popular table game. With blackjack, the aim is to get your hand as close as possible to the number 21 without going over. Just like roulette, blackjack has variations as well. These place additional conditions on the basic rule. So, if you are into blackjack, consider checking out Connecticut online gambling sites.
Online Poker
Nowadays, you have a chance to play online poker in Connecticut. Poker is a game of skills you will come across in most Connecticut casinos. That's why poker is usually reserved for experienced gamblers. Like other casino games, poker also has several variations.
Live Dealer Games
With live casino games, you get to enjoy an atmosphere similar to a traditional casino from the comfort of your home. You get the best of both worlds. A live casino introduces social interaction through live dealers. Live dealer games are streamed from dedicated gaming studios and they are hosted by professional croupiers or dealers. You get to chat with the dealer online and have a much more personal gambling experience. Some of the live dealer games include roulette, baccarat, craps, and blackjack, with some providers even hosting live game shows and other exciting games.
Sports Betting
In some Connecticut online casinos, you can legally gamble on your favorite sports such as NHL, MLB, NBA, and NFL. You can find almost any game to your taste. Are you into NASCAR, football, golf, tennis, rugby, or soccer? You can legally bet on them in Connecticut!
However, there is a limit when it comes to betting on college sports. The gambling law allows you to wager on any college teams or players provided they are outside of the state. However, if you wish to wager on in-state college teams, Connecticut allows online casinos to only offer futures bets on intercollegiate tournaments. Such bets include placing bets on the outcome of the tournament instead of betting on individual games.
How to Play Online Casino Games at Connecticut
Are you ready to start gambling online in Connecticut? Here are the simple steps you need to follow: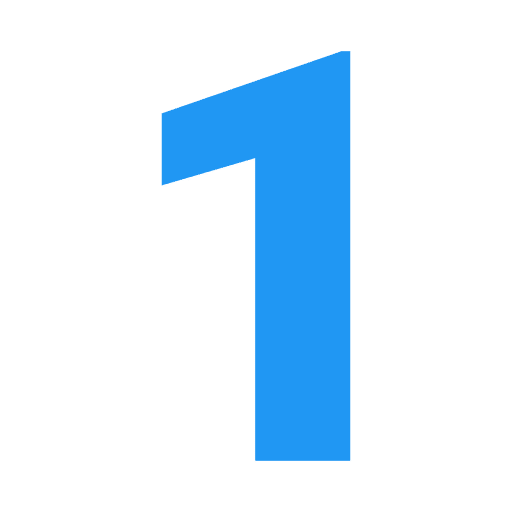 Step 1: Choose an online casino
Before you can start placing your wagers on Connecticut gambling sites, you need to look for a reputable casino. To get started, you can choose any of the online casinos we recommend.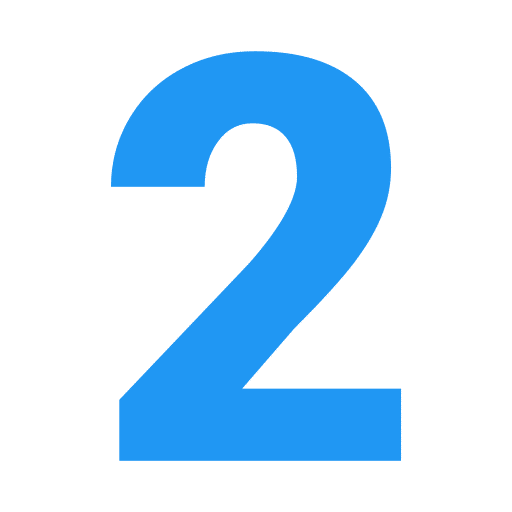 Step 2: Sign up
After choosing a reliable online casino, you now need to register for an account. A CT online casino will require you to provide identification details such as your name and email. Make sure you provide valid information.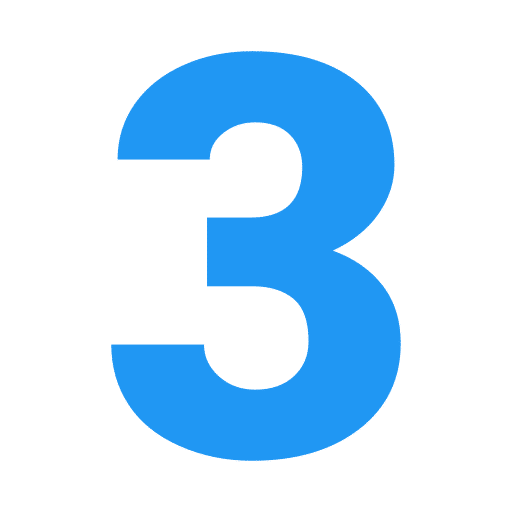 Step 3: Deposit and claim welcome bonus
Once you register on a legal online gambling site, the next thing you need to do is deposit funds in your account to start playing. If it happens that the real money online casino has a welcome bonus, review its terms and conditions including online wagering requirements before you accept it. Check if the casino provides you with a promo code to redeem your bonus.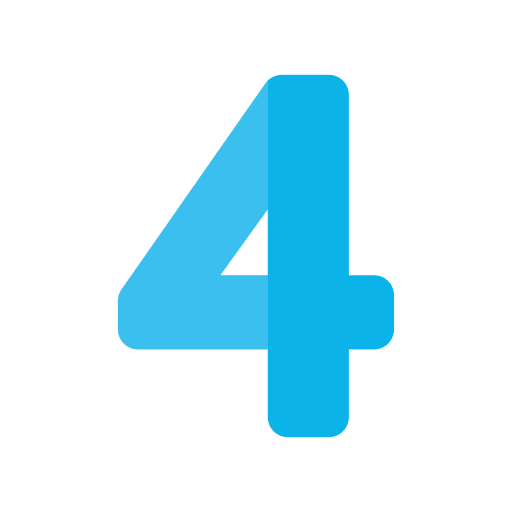 Step 4: Play your favorite game
Now, you need to choose a game to start playing. Take a look at the game lobby of the casino and pick whatever game you want to play. Once you select your favorite game, choose the amount you wish to wager to get started. That is how easily you can gamble online at legal CT online casinos.
Mobile Casino Apps in Connecticut
Today, most online gambling takes place on mobile devices. Luckily, the best Connecticut legalized online casinos support almost any iOS and Android mobile device. While the majority of online casinos have responsive design websites that automatically adapt to the screen size and touch controls, some even have dedicated apps that you can install on your device.
In addition, most online casino games are created in HTML5, which means that they will work on any modern browser, regardless if you're playing on your computer, tablet, or phone.
Casino Connecticut iOS Apps
An iOS app provides you with an excellent way of playing on the move if you use an iPhone or iPad. The iOS app will provide you access to almost all the games on the desktop version. These casino apps are stable, reliable, and easy to use. However, not all online gambling sites have dedicated gambling apps.
Connecticut Android Casino Apps
In Connecticut, Android users get access to slightly more casino apps compared to iOS users. Gamblers can either find them on the Play Store, or, if they're not there, sideload them from casino sites. To sideload Android apps, you will need to change the security settings to permit installations from unknown sources. Thankfully, a casino app is not a necessity for Connecticut online casinos, and most casinos will work just fine on the browser.
Connecticut Online Casino Banking Options
As you would expect, Connecticut online casinos pay attention to safe and easy banking. This way, you can easily deposit and withdraw to take advantage of the exciting promotions. Often, CT online casinos offer popular banking options such as credit and debit cards like Mastercard and Visa.
Other online banking options include online bank transfer, PayNearMe, and Play+ Prepaid Card. To ensure your personal data is safe online, legal online casinos in CT encrypt personal details. So you can make online transactions safely.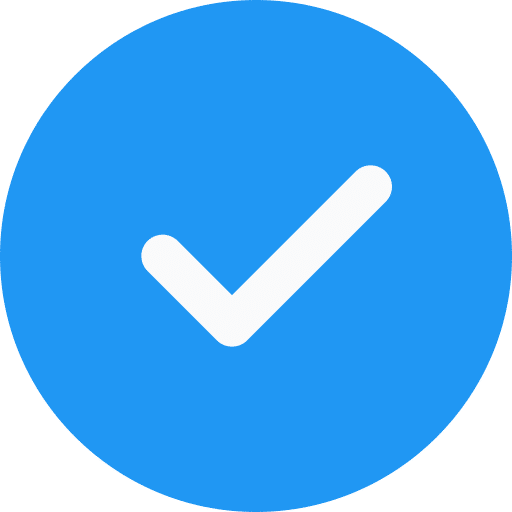 Deposit Methods
Legal gambling in Connecticut has its advantages. One of the most important is your real money payments are safe. Connecticut online casinos accept credit and debit cards, checks, checks, and cash. Also, you can deposit funds via PayNearMe at participating 7/11 stores.
Play+ Card
With Play+ Card, you can load it with funds from your debit or credit card before using it to deposit money at a Connecticut online casino.
Credit/Debit Cards
Often, most Connecticut online casinos accept deposits from Visa and Mastercard. However, some banks will not allow you to make transactions with online gambling websites even though they are legal now. In such cases, you can opt for the other options.
PayPal & Venmo
Both PayPal and Venmo are popular modes of online payment. However, they are yet to be licensed for legal online gambling in CT.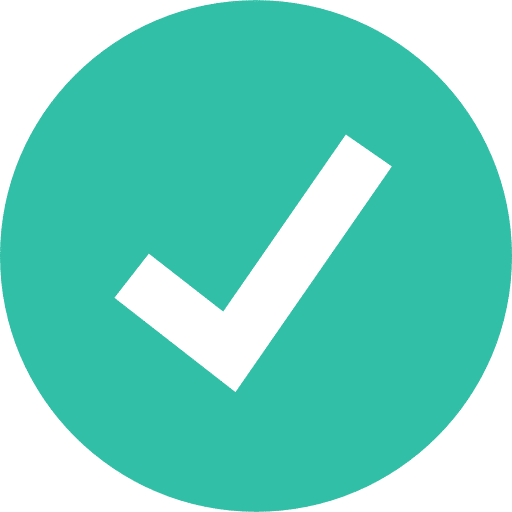 Withdrawal Methods
You cannot withdraw online casino winnings to a credit or debit card. However, you can rely on payment processors like Play+ or Skrill. Depending on the payment method, when you are ready to withdraw your winnings, you will find it takes between a day and a week. E-checks are among the most popular ways of cashing out your winnings. The approach takes a few days as it would a normal check.
Conclusion
The time has come when you finally have the chance to play in the best casino sites in Connecticut legally. The state has dozens of online casinos tailored to all your needs. Best of all, you can play your favorite casino games no matter where you are, because these casinos support both desktop and mobile devices. If you wish to try your hand at a real money online casino, check out legal Connecticut online casinos and enjoy the journey.
Frequently

Asked Questions

Can you gamble online in CT?

Definitely. After the legalization of online casinos in CT in October 2021, you can now legally gamble online in the state.

Is sports betting legal in CT?

Absolutely. Connecticut sportsbooks let you place your wagers on sports. Keep in mind that the gambling law requires you to be physically in the state to be able to wager online in Connecticut.

What gambling sites are legal in CT?

There are several legal online casinos in CT. To be on the safe side, consider using the online casinos recommended by our team of experts.

How old do you have to be able to gamble in Connecticut?

The minimum legal gambling age in Connecticut is 21 years. Bookmakers in CT let you bet on fantasy sports and professional and international sports once you are 21 years and above.

Is FanDuel legal in CT?

Yes. FanDuel is one of the popular online casinos among gamblers in Connecticut. The casino let you legally play online games and redeem promo codes to claim casino offers.

Can I play casino games for real money at CT casinos?

Definitely you can! Moreover, we have listed legal CT online casinos at your disposal, where you can get some fun playing casino games.