A guide to online slot tournaments
Slot tournaments offer you a chance to win some extra cash when playing at an online casino. There are many types of slot tournaments, from quick competitions that take 30 minutes to longer tournaments with leaderboards and big prizes. In this guide, we will cover the various types of slot tournaments and give you some tips and tricks for winning them.
What is an online slot tournament?
Online slot tournaments have become a popular trend at many casinos in the last few years. In essence, players compete against each other to win the tournament and win a prize. The prizes can be anything from some free spins to large sums of money. There are even slot tournaments where the luckiest players win thousands of dollars.
It is usually free to participate in tournaments, as you just need to play specific games in order to join. However, some casinos do offer tournaments with a buy-in price, much like online poker tournaments. By joining a tournament, you get to try your luck against other players and get a chance to win a good prize. So if you play at a casino that offers tournaments, it can be a good idea to check them out from time to time.
Types of slot tournaments
There are many types of slot tournaments. Some tournaments last for a few minutes or hours, while others can last for several months. The scope and size of a tournament determine how much you can win by participating. Keep reading to learn about the most common types of online slot tournaments.
Game round leaderboards
Game round competitions are one of the most common types of slot tournaments. Typically, the goal is to play as many rounds as possible during the promotion period. The more rounds you play, the more points you will get on the leaderboard. The points can be based on how many individual rounds you play or the amount of money wagered.
These tournaments can take place in any casino game, including slots, table games, or live casino games. In many cases, you can choose to play a game from a selection. The key to winning these types of tournaments is determination and patience, as it's all about being the player who plays the most.
Biggest win compared to bet
In some tournaments, it doesn't matter how much you play but how much you win. To get to the top of the leaderboard, you need to get the biggest win compared to your bet. For example, if you play with a bet size of $1 and win $1,000 in one spin, your result is 1000x. And if nobody manages to beat your score during the tournament, you claim the top prize.
The good thing about this type of tournament is that you can play as little as you want, and you don't have to wager a lot of money to reach first place. All it takes to climb the leaderboard is one lucky spin. In other words, you just need some luck for a chance to win the tournament.
Quick tournaments
Some casinos host tournaments that last for minutes or a few hours. These fast-paced tournaments take place multiple times a day, which means there's always a new competition to join. In many cases, the casinos have a tournament page where you can check out the current and upcoming tournaments. Here you will also find the rules and requirements for participating.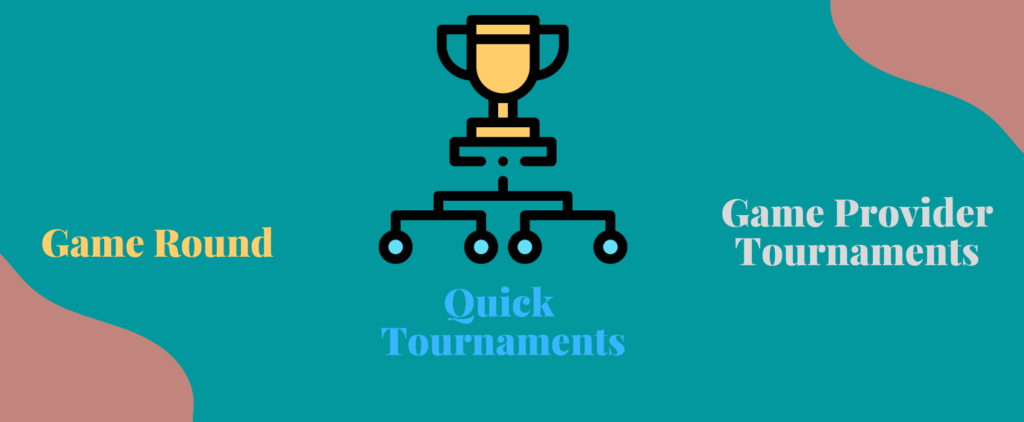 Game provider tournaments
Game provider tournaments are among the biggest tournaments, as they often last for months and run at multiple casinos simultaneously. Some of them even have hundreds of thousands of dollars in the prize pool. Several game providers use tournaments as a tool to promote their games at the various casinos they cooperate with.
In these types of tournaments, you have to play the provider's games to join. Sometimes the aim is to earn points on a leaderboard, and sometimes you can win a random prize just by playing a specific slot. Pragmatic Play is one of the game providers that arrange multiple tournaments every year, so keep an eye out for them.
Tips for winning a slot tournament
If you are thinking about joining a slot tournament, you should do some research first. Here are a few useful tips that can help you on your way to winning the top prize.
Keep an eye on the leaderboard: If the tournament has a public leaderboard, you should always check your position compared to the other players. This will show you how close you are to reaching the top.
Choose the right tournaments: Make sure to go for the right tournaments. If a tournament has a lot of players, you are less likely to win. The prizes can also vary a lot, so pick tournaments that offer decent prizes to the winners.
Make sure to follow the rules: All tournaments have rules and requirements. For example, you might have to play a specific game or play with a bet of at least $0.50 per round in order to qualify. Don't risk missing out on a prize because you didn't get all the rules.
Pick the right games: In some tournaments, it is vital to choose the right game. In a tournament where your goal is to get the biggest win compared to your bet size, you should play a high volatility slot. But if the aim is to wager or play as many rounds as possible, you might be better off picking a low or medium volatility slot.