Historical Background of Gambling in Michigan
Michigan has joined the league of US states where online gambling is legal. This welcome development can be traced back to Dec. 20, 2019, when the new law that authorized gambling in the state was signed by Gov. Gretchen Whitmer.
Three years later, the competition between online casinos in Michigan is getting stronger and expanding at a rapid speed. MI online casinos boast of some of the most exciting collections of slots, table games, and live dealer games — which can be played either for real money or free.
Are Online Casinos Legal in Michigan?
The news about Michigan now being a gambling-friendly state is true, and it's all thanks to the Lawful Sports Betting Act and Lawful Internet Gaming Act that was signed by Governor Gretchen Whitmer at the end of 2019.
This legislation was encouraged by the ceaseless demands of online gambling enthusiasts to make online casinos a state-regulated affair, thereby freeing them from the clutches of uncontrolled markets. As a side benefit, legal gambling is a steady source of tax income for the state.
Now in 2022, the Lawful Internet Gaming Act has paved the way for Michiganites to access and play casino games of all types. Rules are also more clearly stated and easier to enforce. Some of them include:
Only those who are 21 years old and above can gamble at Michigan online casino sites.
Commercial casinos are permitted to offer sports betting, slots, online poker, and table games.
Michigan online casino operators are granted a single skin for an online casino and another skin for online poker. This means that both the online casino and online poker sites can only partner with one online sportsbook each.
How Legal Online Casinos Benefit Michigan Players
It is quite unfair the challenges players have to face just to play online casino games. Online operators of illegal offshore casinos have found ways to mix them up with top Michigan online casinos.
Unfortunately, these illegal gambling sites are plentiful and have a striking resemblance to credible Michigan online casino sites, thereby making it tough to differentiate them from the real thing.
As strange as it sounds, these illegal casinos are still popular. But players using their services are doing so at their own risk. These sites do not answer to any US organization, which means that they can't be held liable for any illegal conduct.
On the flip side, regulated online casinos are not without supervision. They are closely monitored by the Michigan Gaming Control Board (MGCB). This organization provides peace of mind to Michigan players in the following ways:
All online casino games are controlled by a Random Number Generator, and both the casino games and their RNG algorithms are periodically tested for fairness.
The betting funds belonging to online casino players are not mixed up with the operating cost of the Michigan online casino. So, even if the online casino goes bankrupt, the money belonging to customers will remain safe.
Players will have access to credible banking solutions for their withdrawals and deposits. Users of illegal online casinos can't enjoy this.
Licensed casinos in MI are mandated to take the gambling problem of players seriously. In line with this, a typical MI gambling site comes with a responsible gambling page that's filled with tools to help players prevent or beat any form of gambling problem.
If there's ever a dispute between players and MI real money casinos, the regulator will investigate the matter and help bring a satisfactory solution to the two parties.
How Legal Online Casinos Benefit Michigan State
Making online casino sites and sports betting illegal by a state government can only go so far to curb the gambling problem. Just like the Prohibition, all it does is create a gray market that's completely outlaw.
This is true because in such a situation players would go in search of offshore online gambling sites to find entertainment. This will lead to more problems both for the player and the state. So for a long-term solution, regulation is the way to go.
The success of online casinos in Michigan is enough reason for US states to tow the path of regulation. The following are what states stand to gain:
Offshore casinos are unsupervised online gambling sites, which means that they have total control over their profits. However, online casino sites under the Michigan Gaming Control Board will contribute to the revenue of Michigan through taxes and licensing fees. This could amount to millions of dollars yearly.
Know Your Customer (KYC) is part and parcel of a legal online casino. Additionally, these online gaming platforms keep a record of all deposit and withdrawal transactions. These measures ensure that online casinos cannot be used for illegal activities like money laundering.
A typical Michigan online casino comes with a responsible gambling page that contains risk indicators to let players know when they're being sucked into gambling problem, as well as solution tools like self-exclusion or time/spending limits.
Harm reduction programs can get more funding from the tax payments of Michigan's online casinos.
Brief History Of MI Online Casinos
Most people may not be aware of this, but Michigan has long been a gambling-friendly state. Back in 1997, the signing of the Michigan Gaming Control and Revenue Act encouraged the establishment of three commercial casinos in DDetroit.
Additionally, about 20 tribal casinos have also found footing in the Wolverine state.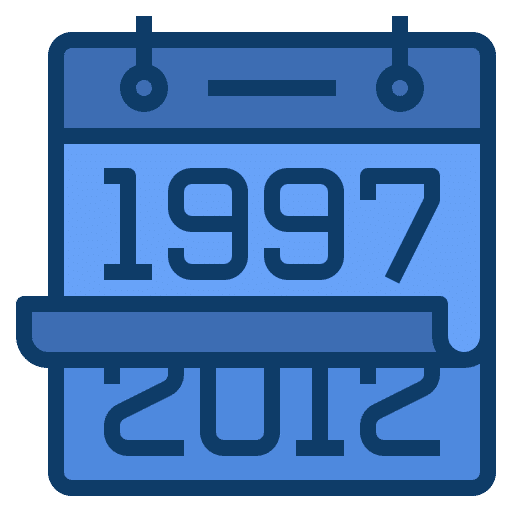 The early 2000s
For a short while, online gambling was met with some resistance in Michigan and this was because the state's lawmakers expressed displeasure with the activity.
In 1999 they came together and outlawed online gambling, but this didn't last. Only a year later, the verdict was annulled. So from 2000 and upward, there was no hostility toward internet gambling in Michigan, but at the same time, no legislation endorsed it either.
When Delaware, New Jersey, and Nevada approved iGaming in their various states in 2013, it inspired Michigan lawmakers to reevaluate their stand on online gaming.
2016
The first big move that was made by Michigan concerning gambling online was in April 2016, when a bill that would ensure the regulation of online casino games and online poker within the state's borders was introduced by State Sen, Mike Kowall.
To make the bill more appealing, two key benefits of the internet gambling business were included; safety from the illegal operations of offshore casinos and financial returns from taxes on online casino winnings in Michigan.
When the bill cleared the first committee vote, hope was inspired in the hearts of gambling enthusiasts in the state.
However, this was only to be short-lived because the bill was never tabled for a full Senate vote after that. Not even after the legislature reconvened in November.
2017
Online gambling continued to face challenges in Michigan. Although multiple bills were passed in 2017 for the advancement of internet gambling in the state, they received the same treatment as the bill from the previous year.
After a lot of ups and downs, the legislatures managed to pass one bill. But even that was delayed and it took a new version of the same bill from the House Regulatory Reform Committee chair, Brandt Iden, to rekindle interest. The new bill was later amended and passed by the committee in December.
2018
At the commencement of the next legislative session, the bill from Rep. Iden was brought up and this time it passed the House. Some amendments were suggested by the Senate, which the House accepted.
The new bill was a win-win for everyone, proof of compromise. Both the tribal casinos and Detroit casinos, which have always competed with each other, found representation in the bill.
The bill allowed both parties to offer internet gambling services on the condition that all online casinos would be subject to the Michigan Gaming Control Board.
There was excitement all over because of what many perceived to mean a new dawn and the introduction of both sports betting and online casinos in the state.
You can now imagine the disappointment thousands of players felt when the then governor, Snyder, refused to put his signature on the bill. Instead, he chose to veto dozens of bills as one of his last acts in office, and unfortunately, the online gambling bill was a victim.
This singular act wasted every effort that advanced the gambling bill up to that point and it would take the coming of a new governor to start the process afresh.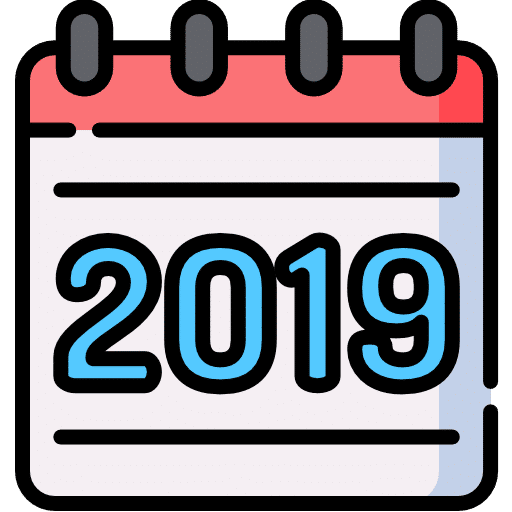 2019
The bitter taste left in the mouths of gamblers by the former governor Rick Snyder soon wore off and by March bills had started rolling in.
With Curtis Hertel and Brandt Iden in the picture, and the promise to legalize sports betting which was made by the new Governor Gretchen Whitmer even before assuming office, things were looking up for lawful gambling in the state.
In no distant time, Iden was at it again with his bills, which all passed the committee like before. However, Gov. Whitmer didn't like how some of the bills were written, and therefore disagreed with them, although she was a fan of the overall idea.
Between late summer and early fall, everything came to a screeching halt and this was a source of concern for lawmakers because it was beginning to look as if 2019 would come to an end without their set goals being achieved.
In October, there was a sharp turn of events that would usher in a new online gambling era in Michigan. First, the House passed H 4311; a bulk of bills that legalized online casino sites, sports betting, fantasy sports, and online poker.
Next, the Senate went to work on them and made amendments where it was necessary and after the House gave their approval, Gov. Whitmer was brought into the scene and her signature sealed the deal, and the bill became a law on December 20.
2020
With the enactment of the Lawful Internet Gaming Act (LIGA), the new year began with the announcement of various partnerships.
The first to ally was The Stars Group and the Little Traverse Bay Bands of Odawa Indians. This was closely followed by the partnership between Scientific Games and FireKeepers Casino Hotel.
Till the end of 2020, it was from one partnership announcement to another, which proved yet again how viable the Wolverine state is for the online casino business.
Since sports betting was made legal alongside online casino gambling, sportsbooks began to set up shop in Michigan as well.
The first retail bookmaker opened in March 2020, but it was operational only for a brief period because all businesses were forced to shut down due to the COVID-19 pandemic.
Concerning online gambling platforms, the Michigan Gaming Control Board stated that it would take at least a year before online gambling can be possible.
This plan had to be fast-tracked when the state began to lose revenue from retail casinos because of the lockdown. So for a while, the launch date for online gambling sites was October or November.
But due to different circumstances, the timetable for the launch could not be followed. This led to rescheduling and January 2021 became the new target month.
2021
The long-awaited moment for all Michigan gamblers arrived on January 22 and it was made colorful with the launch of nine casinos and ten mobile sportsbooks within the space of 24 hours.
The event would go down in US history as the most iconic synchronized launch, ahead of both Pennsylvania and New Jersey.
Live dealer games were soon introduced into the mix with the launch of the state's first live casino studio on July 22.
How To Start Real Money Gambling At Michigan Casinos In 2022
Every real money online casino in MI is easy to access. Michigan casinos online are designed this way so that players can start playing their favorite casino games without any trouble.
Your adventure begins with a critical step, which is the selection of the best online casino brand in Michigan's online gambling industry.
Luckily for you, we've made this beginning stage easy by compiling a trustworthy list of all MI online casinos for you to make your selection. This list is a mixture of both new online casinos MI and well-established brands.
Furthermore, if you're a lover of online casino bonuses, you'll find lots of them in every online casino in Michigan. From the classic welcome bonus to other common bonuses and promotions, together they'll make casino games in Michigan more pleasurable to play.
Once you've found the most suitable online casino in Michigan, simply create an account. Provide a bonus code if available, make a deposit and play all the games you want!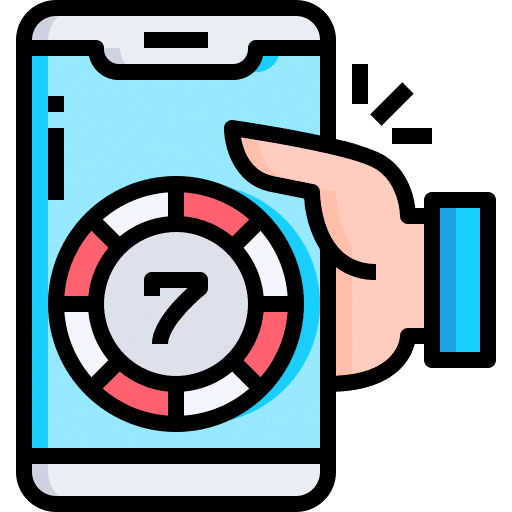 Mobile Casinos in Michigan
It's nice how Michigan gamblers are allowed to choose how to participate in an online casino. Most online casinos in Michigan can be played in more than one form.
There is the desktop version, as you'd expect. But, if you want to take your online gambling outdoors, you can also play on your phone or tablet. Some casinos have mobile versions that you can open on the browser of a smartphone or tablet, but others have a dedicated mobile casino app.
Most Michigan online casino sites are built with Responsive Design as its core principle. It means that the site will automatically adapt to the screen size of the device, making it more convenient for touch controls. In addition, most modern casino games are built on HTML5, which is supported by both Android and iOS mobile browsers.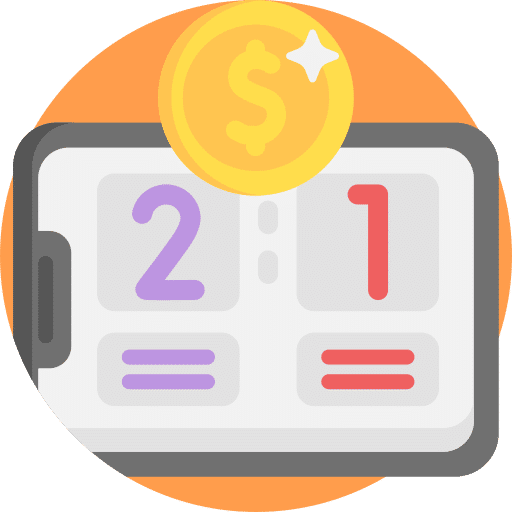 Downloads & Online Casino Apps
If you want to play your favorite casino game in Michigan, the casino may demand that you download its software. The reason for this is that the company's online sportsbook and casino are merged with its poker software.
To register with an MI online casino on your desktop, a geolocation plug-in must be downloaded. While this does not affect your signup, you must have it for legal reasons.
Online casinos in Michigan are permitted to offer online gambling services only to players located within the state. With the geolocation plug-in, this can be verified.
If you would rather kickstart your online gambling on your mobile device, and don't want to use your mobile browser, many great Michigan casino apps are available for you. Downloading online casino apps is now easy.
More often than not, the online casino apps will be available in the Google Play Store or App Store, depending on the mobile device you wish to gamble with. However, sometimes the casino app won't be available in those repositories, in which case the casino will give instructions on how to sideload it.
Bear in mind that downloading online casino apps is free. So if you're ever asked to pay money before you can download online casino apps, it's most likely a scam.
How To Sign Up at an Online Casino Michigan
Signing up with Michigan online casinos is very easy to do. Regardless of the Michigan online casino site, the registration procedure remains the same. This is because all online casino sites follow the same regulatory blueprint.
To become a member of the site, Michigan online casinos will ask you to provide certain personal information about yourself. Even if you just want to play for fun — that is without any intention to win real money, online casinos in Michigan will still need to confirm your age and identity before giving you access to their casino games library.
You should expect to be asked to submit supporting documents such as your valid passport or driver's license, and a proof of address, which your bank statement or utility bill can cover.
To submit this information, you can either scan them or take their snapshots with the camera of your mobile device or webcam. Make sure that the picture is clear and contains all the information that was asked for by the online gambling site.
In this way, you will avoid being asked to resubmit them when it's time to make withdrawals.
How to Make Payments at Michigan Online Casinos
Based on principle, no credible payment provider will work with an illegal organization, even if they run the most profitable business operation. Today, all that has changed because of the support of the Michigan Gaming Control Board. The online casino industry in MI now offers various payment methods that are convenient and easy to use.
Payment merchants are now eager to assist online casinos in Michigan to carry out transactions on their platforms.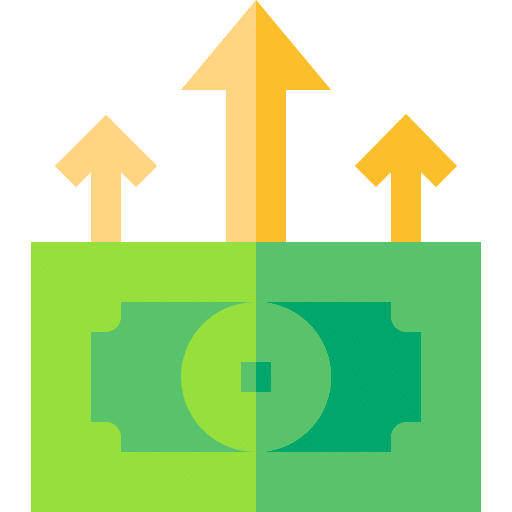 Depositing
Making deposits in Michigan online casinos is no more a challenge since a lot of payment providers have agreed to partner with them.
Payment options will vary from one online casino to the next, but generally, you can expect to find financial solutions like the ones listed below:
Online banking/bank transfers
Skrill
Debit cards
Visa or Mastercard
ACH / eCheck
PayPal
Paper check in the mail
PayNearMe
Play+
Michigan online casinos are usually in partnership with a renowned local casino. So if there's any such retail casino establishment near you, visit it and there you can make your deposit using cash at the cashier's cage. Most Michigan online casinos have a minimum deposit of $5 or $10 so that even players with a low budget can enjoy online casino games.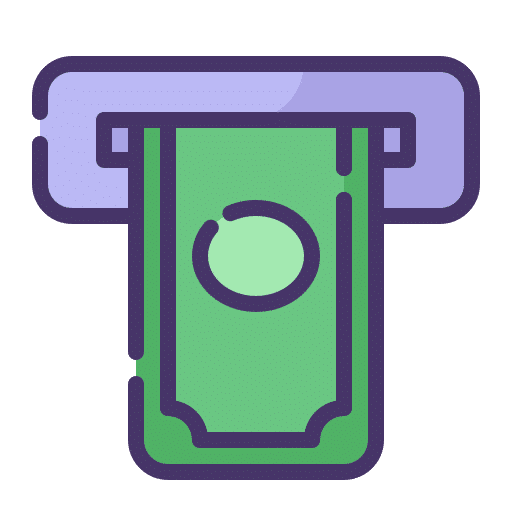 Withdrawing
Operators of Michigan casinos have tried to make the withdrawal of funds as stress-free as possible. This is why players can perform this transaction by using the same method that they used for their deposit.
While this arrangement will work for most banking options, there exist some exceptions. They include certain card-based forms of payment. Players who use them will not be able to withdraw their winnings using them.
Generally, withdrawals from online casino sites in MI are handled by the following payment services:
PayPal
Paper check sent to your mailbox
ACH / eCheck
As you did for your deposits, you can also visit the commercial casinos in league with your online casino and withdraw your cash at the cashier's cage.
Types of Casino Bonuses
Michigan has some of the best online casinos on the internet that are packed with lucrative welcome bonus offers that no player should miss.
As we've already mentioned, the best Michigan online casino sites are known for lucrative bonuses, and below are the two main forms they can come in:
no deposit bonuses
deposit bonuses
No Deposit Bonuses
A no deposit bonus is the most preferred bonus type because it's given to players without any expectations from them. Your registration at a new online casino in Michigan is all the qualification you need to get a bonus of this kind.
Players who receive this bonus will see it as bonus money in their online casino account. The amount of the casino credit is not usually much — something within the range of $5 – $20, depending on how generous the operators of the online casino want to be.
With this bonus, you can enjoy top rated online slots, sports betting, and of course, table games. However, no deposit bonus offers are extremely hard to find, and they usually come with hefty wagering requirements.
Deposit Bonuses
This is the popular match deposit bonus that's given to players when they make their first deposit at an online casino. It provides players with gambling credit in a unique way, which is by matching their deposits by a percentage up to a pre-set amount.
Some online casinos give out the deposit bonus at once, while others break it down and make it available in blocks. What do we mean by this?
For instance, the deposit bonus from Casino A may amount to a maximum of $200. After your initial deposit, the entire bonus sum will be credited to your account if you qualify for the maximum number of bucks.

Another online casino, let's call it Casino B, may offer the same amount of bonus, but instead of dishing it all out at once, it will be spread across different deposits, say 4 to 5 deposits. Each deposit you make will release a portion of the bulk sum until you get it all.
More bonuses can be found in online casinos including reload bonuses, referral bonuses, cashbacks, loyalty programs, and many more.
You must meet the wagering requirements before the bonus winnings can be withdrawn. To fully understand what is expected of you regarding the welcome bonus and all other online casino promotions, visit the terms and conditions page and read the fine print.
Types of Online Casino Games In Michigan
If you're used to gambling at commercial casinos then you can look forward to enjoying the same types of games in the online version.
The number of games at the newest Michigan online casino sites is like nothing you've ever seen. There are hundreds of game varieties that you've never seen before. Each brings a new thrill to the gambling table.
You'll find more than enough online slots, table games, live dealer games, and even sports betting options to keep you entertained for as long as you need.
The following types of games are available at the best online casino in Michigan: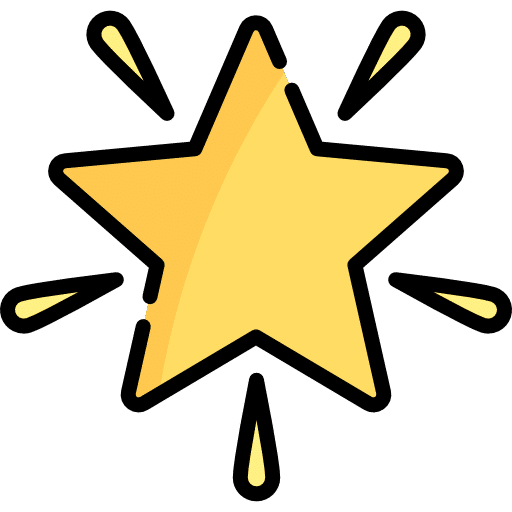 Online Slots
This is a category at online casinos where all the varieties of online slots are kept. This includes single-reel slots, multi-reel slots with captivating animations, fancy sounds, bonus symbols, lots of paylines, and others.
They are simple and fun to play, and they have the potential for recurrent minimal wins or a far-in-between but massive wins, depending on the volatility of the slot you're playing. We also recommend looking up the RTP of each game, as it dictates how much can you expect to win from the slot in the long term.
Here are the biggest slot games ever made, which can be found on Michigan gambling sites: Gonzo's Quest, Divine Fortune, and Starburst.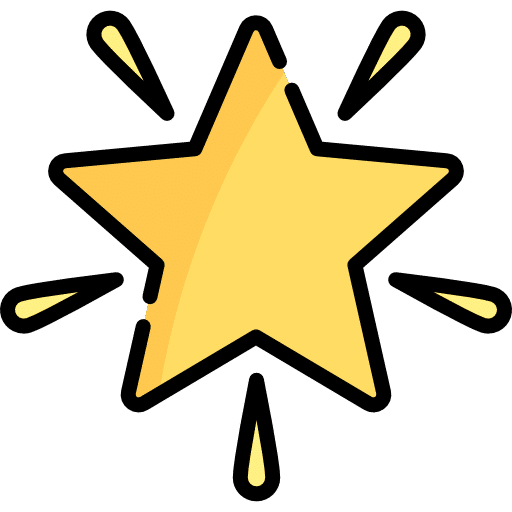 Progressive Jackpots
This is where legends are made and Michigan casinos are ready to tell your tale once you hit a jackpot. These are a special kind of slot game with massive wins that can range from thousands of dollars to even millions.
These slot games are linked to a vast network of online casinos and contributions are frequently made to the jackpot with each spin made by players.
The jackpot prize will continue on an upward trend until a lucky player lands the right symbol combination to take home the entire bag.
Of course, this isn't as easy as it appears here. It will require countless spins before payday arrives. This is a game for the patient player. If you excel in this virtue, then by all means try your luck with progressive jackpot slots like Aztec's Millions, Jackpot Pinatas and Megasaur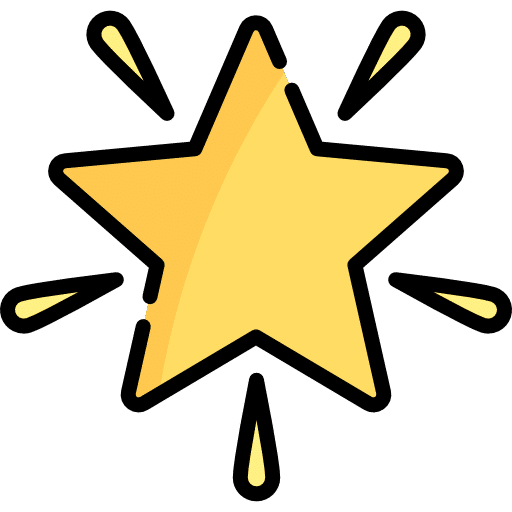 Table Games
Online gambling has never been a boring pastime and we have a variety of games to thank for that, especially table games. This is the category where popular real money games like poker, blackjack, roulette, baccarat, and others can be found.
If you are looking for games that require careful planning before making a bet, which will also allow you to anticipate your opponent's next move to counter it — table games is the category for you.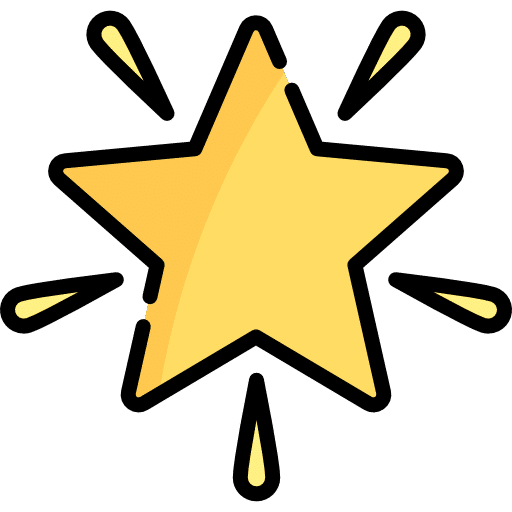 Live Dealer Games
If you wouldn't mind experiencing a real-life casino action but without all the rowdiness, we invite you to enjoy live dealer games in MI online casinos.
These are real money games with a difference. While most table games are played online with a Random Number Generator, live dealer games employ the services of a human croupier.
Live dealer games are streamed from special studios in real-time and any registered user of the online casino can connect and participate in the games from their Michigan apartment.
Live dealer games have a lot of exciting titles such as online blackjack, online craps, online roulette, online baccarat, and more.
All the above-mentioned games are playable on desktop, as well as mobile devices. Some of these games come with high-level graphics, so if you're using a mobile device, make sure that it's powerful enough to display the games in good quality.
Conclusion
If the absence of organized gambling industry in Michigan held you back from playing online casino games, that's all over now.
Michigan is now home to licensed and regulated online casinos, which you're welcome to explore and have the time of your life with their evergreen catalog of the most exciting casino games.
In this Michigan casino review, we've explained in detail the Michigan gambling market, from how to sign up to the best online casinos to how to cash out your winnings.
We believe that all that's left right now is for you to select an online casino, and our list of the best Michigan online casinos can help you out. Browse through it and you'll surely find an online casino to register with and start playing right away.
Frequently

Asked Questions

What online casinos are available in Michigan?

Some of the best online casinos are found in Michigan. Although Michigan has relaxed gambling laws, it also has a very strict regulator to ensure that legal gambling practices are maintained. These trustworthy online casinos are available on our website.

Can you play at an online casino in Michigan?

According to bill No. 4311, known as the Lawful Internet Gaming Act, players of legal age can gamble at online casinos in Michigan under the full protection of the law.

What is the most trusted online casino?

Luckily for Michigan players, all the online casinos operating within the state do so with a license. The state does not tolerate any form of illegality when it comes to online gambling, thus you can select casino from our list and be sure about its safety.

When can I gamble online in Michigan?

The state of Michigan permits players to start gambling online from the age of 21. Once you're of age, there are dozens of online casinos to make it happen. These sites are fully licensed and are available for all types of devices. You can access them through a desktop, mobile site, or iOS and Android app.

Which Michigan online casino has the best payouts?

To enjoy the best online casino payouts, select your gambling platform from the list we've made available on this page. Our recommended online casinos have been tested and their payouts are deemed satisfactory by our experts. 

Do I need to be a Michigan resident to gamble online?

Online casinos in Michigan are only accessible to players located within the state. Even if you're from out of state, for the period you'll be in Michigan, all the Michigan online casinos will respond to you.