UKGC announces ban on credit card gambling
In a move that has been expected for a while, the UK Gambling Commission has recently announced that a new ban on credit card gambling will take effect a bit later this year. This means that it will no longer be possible to use credit cards to make deposits at online casinos.
GO TO OUR TOPLIST
Credit card gambling ban from April 2020
Earlier this year, the UK Gambling Commission (UKGC) confirmed that a ban on credit card gambling will take effect soon. The ban follows the Commission's review of online gambling and the Government's Review of Gaming Machines and Social Responsibility Measures. According to the UKGC, 24 million adults in Great Britain gamble, with 10.5 million of those gambling on the internet. It is estimated that 800,000 players use credit cards to gamble. Research done by the UKGC shows that 22% of online players who use credit cards to gamble are classed as problem gamblers.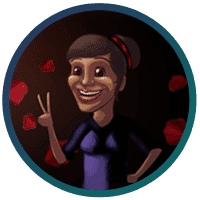 The ban will apply to all online and offline gambling products except non-remote lotteries. Neil McArthur, Gambling Commission chief executive, said in a statement:
Credit card gambling can lead to significant financial harm. The ban that we have announced today should minimise the risks of harm to consumers from gambling with money they do not have.
In his statement, McArthur said he understood that some consumers use credit cards because they are convenient, but the risk of harm to others was too high to allow the use of credit cards to continue. He also said: "we will evaluate the ban and watch closely for any unintended circumstances for consumers."
The ban on credit card gambling takes effect on the 14th of April, meaning that all UK online gambling sites are required to remove credit card payments by that date.