The history of slot machines
If you are an online gambler, the selection of slots has never been better. Nowadays, you can visit any online casino and choose from thousands of slots from a wide range of providers. But slots have been around for much longer than the internet, and in this article we will take a look at the history of the very first slot machines.
Fruit machines and classic slots
The first slot machine was invented in New York in 1891. This was a mechanical machine that contained 50 cards, and the aim was to spin the reels and form the best possible poker hand. Players would insert coins and win prizes based on the quality of the hand. The concept became very popular, and many of New York's bars and pubs installed a slot machine over the next few years. Since the early machines didn't have an automatic payout mechanic, players couldn't win real money – instead, prizes consisted of free drinks and other commodities.
PLAY THE BEST UK CASINOS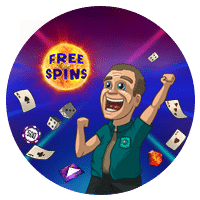 The first real slot machine was invented a few years later. This game was called Liberty Bell and featured the iconic symbols we all know today: horseshoes, bells, diamonds and spades. Even though gambling had been banned in many states at this point, Liberty Bell and similar slot machines quickly spread across large parts of the country. The games kept evolving over the decades, and the first land-based video slot was invented in California in 1976.
Online slot machines
With the rise of the internet, it didn't take long before the first online casinos and slots popped up. The first online casino was developed in the mid-nineties, and by 2000 there were hundreds of casinos on the internet. Microgaming developed some of the earliest online gambling software in 1994 and remains one of the leading game providers.
Whether you prefer the good old classic slot machines with bars, cherries and bells, or want to play modern video slots with epic graphics and exciting bonus games, today you can choose from thousands of slots on the internet. Online slots are developed by a wide range of international game providers, such as NetEnt, Microgaming, Blueprint and many more. Thanks to the internet, it has never been easier to enjoy the thrill of slots and other casino games.