How to get help with gambling addiction 
Gambling at online casinos should be fun and exciting. Not associated with feeling down and irritated. If you ever feel like this or that you're experiencing issues in your personal life connected to playing at online casinos – don't be afraid. There are several help organizations that you can turn to if you ever need to stop a gambling addiction.
Gambling sure is harmless when, and if, you keep it all under control. It includes keeping a budget, to stop playing when you decide to do so and so on. If your habits turns into something you can't control that you yourself feel is unhealthy you can get help from professionals. Don't stay silent. It won't go away. Also make sure you turn to someone close to you such as a family member or a friend in order to talk about it. It's not easy to do this on your own. We're giving some tips on several responsible gambling organizations below that you can reach out to if you ever need it. 
BeGambleAware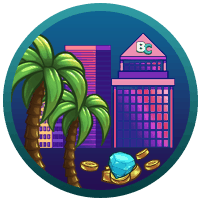 One famous organization is BeGambleAware. This one is funded by an independent charity and their main goal is to serve as a helper among people who plays casino games and/or do sports betting. Actually, BeGamleAware are there to help no matter what kind of games of chance you're devoted to. You can get support and useful advices if you're experiencing issues with your gambling habits. This goes through the National Gambling Helpline. Get in tough by phone or live chat, whatever you prefer. The staff is available and at your service daily, from 8.00 AM until midnight. 
GamCare
Moving on to another great supportive community if you need help with gambling addiction we have GamCare. Fact is, GamCare is a UK national organization that you can turn to for help for free. Either if it's for information, advice or such to control your habits connected to casino gambling. There are many ways to get in touch with GamCare so it doesn't matter if you want to talk to someone in person by phone or if you want to use their live chat if you're more comfortable with that. There's a forum as well that you should check out when you're in need. 
Gamblers Anonymous
It's not easy to admit that you're having a problem with gambling. If you're like that you might feel most secure if you're reaching out to Gamblers Anonymous. This is an American organization that helps people who can't stop gambling on their own. Since the crew at Gamblers Anonymous have suffered from gambling issues themselves they know what it's all about and they want to help others in the same situation. You can become a member at Gamblers Anonymous for free. 
Gambling Therapy
Another option for getting help and support with gambling addicition is Gambling Therapy. Get some practical and emotional assistance to get back on track with your gambling habits. This is not all Gambling Therapy offers though. They've also created a special software program in order to help even more. You've probably heard of it before as it's called GamBlock. 
Don't forget to set your limits
Any decent UK online casino should offer their players to set limits to their gambling and the option of self-exclusion. It can be that you self-exclude from a specific casino or from several brands if they're owned by the same company. All licensed UK casinos need to have a section regarding responsible gambling. If you can't see it in the top menu it's usually found in the footer of the website. 
If you simply want to keep your gambling under control from the very beginning, you should take advantage of the self-limitation and set boundaries when you sign up at an online casino. These limits are about how much you can deposit and spend each day, week and/or month. Don't forget that you can also set time limits on how long you can be logged in at a time. 
If you ever feel like you can't really control your gambling like before and you don't know what to do there's help waiting on you. But you do have to admit to yourself that you're having problems in order to do so. Many UK casinos are fully aware of the consequences bad gabling habits can cause so they usually try to prevent their customers from any addiction when they sign up. For example, Mr Green offer a tool called Green Gambling while LeoVegas offer LeoSafePlay.