Get your read on with thrilling gambling books this summer 
Lazy summer days are coming up! Make sure you dust off your hammock or bring your best blanket to the nearest park. Don't forget to bring your books as well. Try to get your read on this summer with some thrilling gambling books. You might be inspired. Not only to play at an online casino but to read more than before.
There are books on all kinds of topics, not to mention casinos and gambling. As you're probably well aware of, casinos have been around for centuries by now. Dig into the classics or learn more about gambling strategies. If they work or not is up to you to try. Keep in mind that it's all about chance if you win or lose but it can be fun to explore what the mathematicians are saying either way. Play responsibly, always!
TRY A ONLINE CASINO TODAY
1. Fear and Loathing in Las Vegas (BestCasino's favourite!)
The famous gonzo journalist and writer Hunter S. Thompson is somewhat a legend these days. One of his most famous pieces is Fear and Loathing in Las Vegas. It's probably also the most bizarre literature on gambling and casinos out there and it's considered a real classic and essentially a "must-read". At least if you ask us. The novel is from the 70s but if you want to see the oddball journalist portrayed by no other than Johnny Depp you should also watch the film with the same name. Raoul Duke (Johnny Depp) and his sidekick Dr. Gonzo (Benicio del Toro) go for a journey to Las Vegas under the influence of psychoactive substances of all kind, also known as drugs. 
2. The Gambler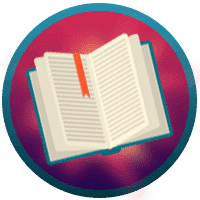 Another classic within the literature is The Gambler, a novel written by the famous Russian author Fyodor Dostoyevsky. If you're not into books that seem to last forever this might be a good one to start with as it's a short novel. It is said that The Gambler is inspired by the writer himself since Dostoyevsky was into gambling himself, especially Roulette. Just like Dostoyevsky, the tutor and main character Alexei Ivanovich, can't seem to stop gambling. Actually, in real life, Dostoyevsky signed a contract with a man named F. T. Stellovsky saying that he needed to pay off his gambling debts before a certain date, otherwise Stellovsky would get the right to publish the writer's works for nine years while Dostoyevsky wouldn't get any compensation. With a little help from his wife-to-be, he managed to get The Gambler done just in time. 
3. Casino Royale
One can't simply talk about gambling books without mentioning Ian Fleming's first-ever novel – Casino Royale. This treasure was first published in 1953. It's a real "oldie but goldie" so to speak. This is also known as the first James Bond book and as you might already know Fleming continued to write about agent 007 in another eleven novels. There's a depth to Casino Royale beyond the British secret agent James Bond's gambling. Casino Royale also brings up Britain's position in the world during that time and it sold out rather quickly in the UK. In less than a month to be precise. If you can't get through the book itself you can always choose one of two films, the latest one being the 2006 hit movie with Daniel Craig as the gentleman agent, James Bond. 
4. Casino: Love and Honor in Las Vegas
Crime reporter Nicholas Pileggi wrote the non-fiction book called Casino: Love and Honor in Las Vegas. He writes about the mobsters Frank "Lefty" Rosenthal and Tony Spilotro and who the work with the Mafia in order to control the casinos in Las Vegas back in the 70s and early 80s. It's always a good idea to combine true crime and reading. Make sure you look up Casino: Love and Honor in Las Vegas if you're into this genre. Once again we also want to give you a heads up about the book being adapted to the screen. The film Casino came in 1995 and was directed by Martin Scorsese. Since it's based on the novel Pileggi co-wrote the screenplay as well. This wasn't the first time the due collaborated. The first time around was in Goodfellas. In Casino, the main characters are portrayed by Robert de Niro, Sharon Stone, and Joe Pesci. 
5. Bringing Down the House
If you're curious about strategies and mathematics when you gamble – don't miss out on the book Bringing Down the House: The Inside Story of Six MIT Students Who Took Vegas for Millions. It's probably one of the longest titles on a novel in the world and it's written by an author named Ben Mezrich. The plot is about a group of MIT card counters, they're more known as the MIT Blackjack Team though. It should be said that the novel is classified as non-fiction but there should be some truth to the story. However, several key events in Bringing Down the House didn't occur for real. 
If you want to you can watch the movie 21 too. This is the screen version of Ben Mezrich's Bringing Down the House. The main character in the book is named Kevin Lewis and he is an MIT graduate who gets an invite to the MIT Blackjack Team. This is back in 1993 but the movie 21 is from 2008. Not only did Kevin Spacey produce the film version, but he also starred in the role as Micky Rosa. Except for this famous name you should also recognize Kate Bosworth and Jim Sturgess among others. 
We hope that you will find some inspiration for your summer readings with this list of novels and books about gambling in the most thrilling way while you keep your cool during your vacation. If it starts to rain you can always check out an online casino and try to beat the house yourself on either slots or traditional table games.