Casinos finally coming to GTA Online
After years of waiting, fans of Rockstar's hit game series GTA can finally celebrate the announcement of casinos coming to GTA Online. There has been a lot speculation about gambling coming to the game for a while now, and Rockstar recently announced the upcoming expansion by posting a short teaser clip on Twitter. If you can't wait then check out the button below or see our toplist of the best casinos in 2019.
PLAY AT AN ONLINE CASINO TODAY
Casinos in GTA Online: how will it work?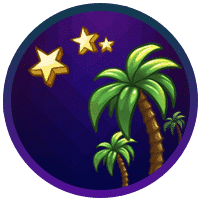 GTA V is one of the most popular games in the world, having sold over 100 million copies since its release in 2013. GTA Online, the multiplayer component of the action-packed game, is still enjoyed by players worldwide to this day, and Rockstar continuously updates the game with new expansion packs and downloadable content.
In a recent tweet, the company confirmed that casinos will be coming to the game soon. We don't have a release date yet, but we assume that the update will come out sometime this year. Gambling has always been a big part of the game series, as various forms of betting have been available in several of the games in the franchise. GTA: San Andreas even had a fully-fledged casino where players could enjoy slots, video poker, roulette and much more.
One of the big questions right now is how Rockstar will handle the gambling aspect of the new addition. In the game, players can buy in-game money with real cash. Will the game let you spend this money in the casino, or will Rockstar introduce a new currency just for gambling? There is a lot of discussion about new regulations for in-game currencies and loot boxes in the world of gaming right now, so only time will tell how it is going to affect GTA Online and its new gambling component.
Which casino games will be available at launch?
Rockstar didn't give us a lot of information in their announcement tweet, so we don't know which games will be available in the casino until launch. However, the teaser video includes a roulette wheel, cards, and chips, so we're hoping to see casino classics such as blackjack, roulette and variations of poker in the flashy Vinewood casino. And if Rockstar wants to recreate the casino of San Andreas, we might even get multiple slots and video poker games.
Since GTA Online is one of the most popular online games in the world, we hope that Rockstar takes the gambling experience one step further by adding real multiplayer to it. How cool would it be if you could sit down at a blackjack table and play with your in-game friends, or test your skills in Texas hold'em against other players? Rockstar will probably release bits of new information as the release draws closer, so we'll keep a close eye on their Twitter feed.