Real money online casinos tips and tricks
The majority of online casino games are based on pure luck, but that doesn't mean that you can't learn a few useful tips and tricks that can help you increase your chances of winning and make the gambling experience more fun. Check out these tips before you play at real money online casinos.
Choose the highest casino game RTP
All games have a theoretical "return to player" percentage. In essence, the RTP is an indicator of how much you are likely to win back on the game (for example, 95%). The RTP percentages vary a lot from game to game and casino to casino, and table games tend to high a higher RTP than the average slot machine. It is a good idea to always check the RTP percentage before you play if the casino allows you to do so.
Learn the games and strategies
You can play casino games without spending hours learning the rules and how to play, but some games do actually require a bit of strategy. Card games like blackjack and poker are an example. You won't win in a poker game if you don't know the difference between a straight and a flush, and you simply won't have a good time in blackjack if you don't know when to hit and to stand. Investing a bit of time to learn some basic rules can make all the difference.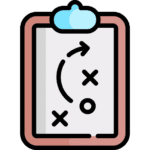 Read the terms and conditions
Every online casino in India has terms and conditions, and you should make a habit of always reading the rules before you deposit and play with real money – especially if you play with an online casino bonus. All casino bonus types have different rules, such as restricted games, minimum deposit requirements, maximum betting limits and so on. Players who don't read the rules risk breaking one of them by accident, and that could result in the casino confiscating the bonus funds.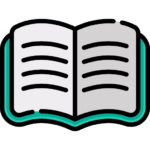 Use an online gambling budget
Having a gambling budget can help you keep track of how much you deposit and play for every month. Not only will a budget show you how much you win or lose over time, but it can also help you make sure you don't play for more than you had planned. Online casino sites with a gambling license from MGA are required to offer daily, weekly and monthly deposit limits, and you should be able to access this limit from your personal account page.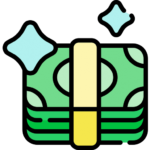 Look out for new casino sites
We aim to test as many new online casinos as possible here on BestCasino, but it seems like new operators appear on a weekly basis. You can benefit from exploring these new online casinos from time to time, as they often bring innovative concepts and new features to the table. Plus, you will be able to claim another new welcome bonus. Just make sure to stick to reputable online casinos that operate with a license and preferably allow you to play with Indian rupees.