Join the Rizk Club Extravaganza 
Looking for some excitement while enjoying your summer? Then you're in for a treat if you happen to visit Rizk Casino right now. How about to join the £50 000 Rizk Club Extravaganza promotion? As you might already know the casino in question announced that they would introduce exclusive table games. This includes great deals and thrilling tournaments with some serious prizes up for grabs.
Now it's finally time. The very first festival is up and running with prizes worth £50 000. This is actually Rizk's biggest prize pool in their live casino yet to come. Make sure you keep an eye open for wild cards, tournaments, raffles and much more during the four upcoming weeks. 
Amazing giveaway at Rizk live casino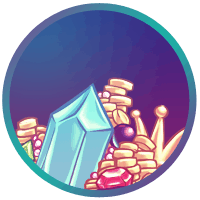 So, the fun started last Friday and this first part will continue until the 19th of July 2019 at 00.59 UK time. There's a prize for everyone. Just make sure you log in at Rizk and grab a seat at the famous Rizk Roulette, Rizk Blackjack 1 or 2 and you will have a chance of winning daily prizes. If you want more information you can always head to the club yourself and make some magic happen. 
When this part ends there will be a £10K wild card quest running between the 19th and 26th of July. Even though you might not be the best with the cards you should play Rizk Blackjack 1 or 2 daily during the period between 15.00 and 00.00. More details will be revealed at the casino when the campaign starts. 
Exclusive Roulette and Blackjack at Rizk
Next in line is a £9K Skirmish at Rizk Club. There's a Blackjack edition and a Roulette edition. This one will start on the 26th of July and continue until the 1st of August. If you think you got the right feeling when it comes to playing Blackjack you don't want to miss out on this one. If you happen to end up in the top 15 on the leaderboard you will cash in for real. More of a Roulette fan? Then there's something for you to with £5000 worth of wager-free prizes. 
Last but not least Rizk Club offers a £10K Epic Roulette Tournament between the 2nd and 8th of July. This is the ultimate way to finish the whole thing. As you can see there's a lot to look forward to at Rizk right now, you don't want to miss out on this club.